Hello again, blog followers! I'm excited to share Cortney and Kurt's wedding at the Great Hall in Madison, Wisconsin with all of you today. You may remember these two from their Old Town engagement session all the way back in November of 2011. It had been so long since I had seen them, so I was looking forward to working with them again. I got to know some of Cortney and Kurt's family and friends the night before the wedding at the rehearsal dinner, and it didn't take long for me to realize that this was going to be a fun crowd. All it did was make me look forward to the wedding day even more! And now, I'm going to stop writing so that you can enjoy the day: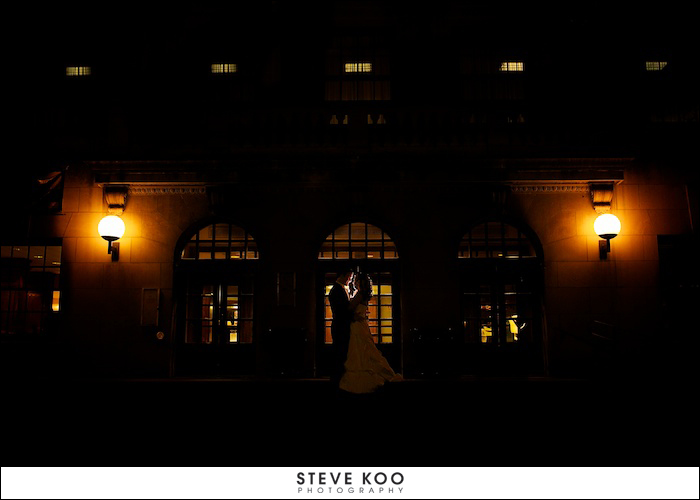 I started off my day with Cortney, her bridesmaids, and her family as they got ready at a nearby salon in the morning: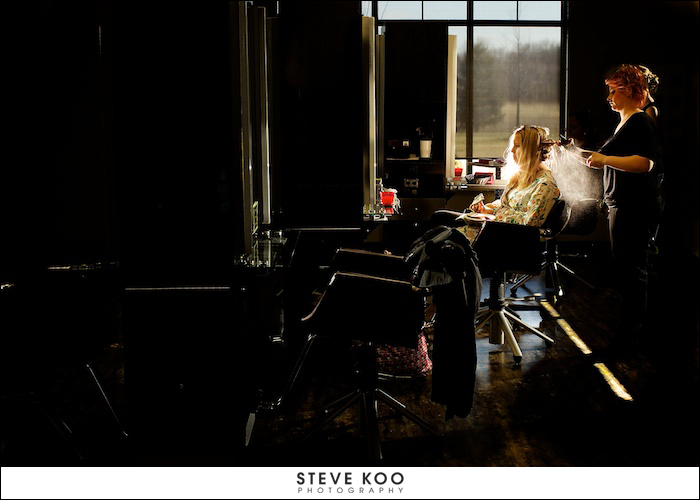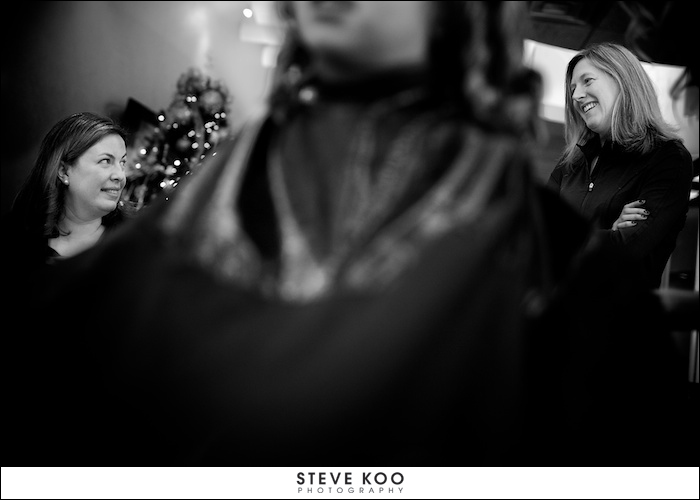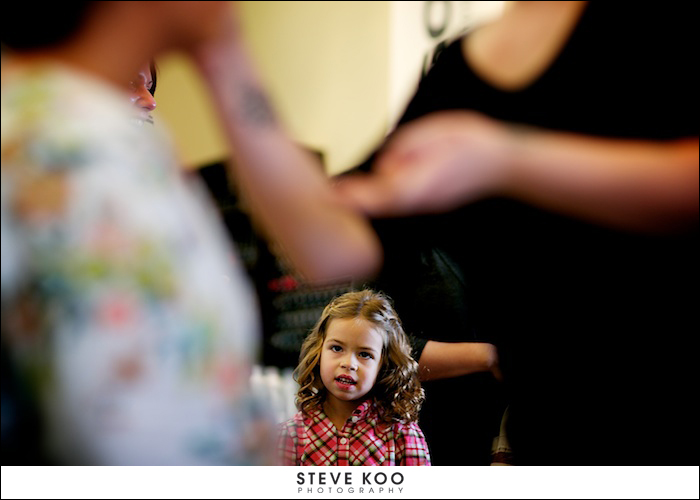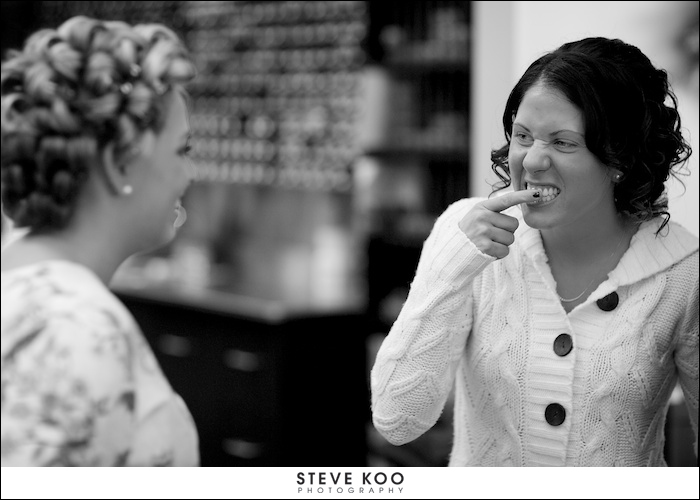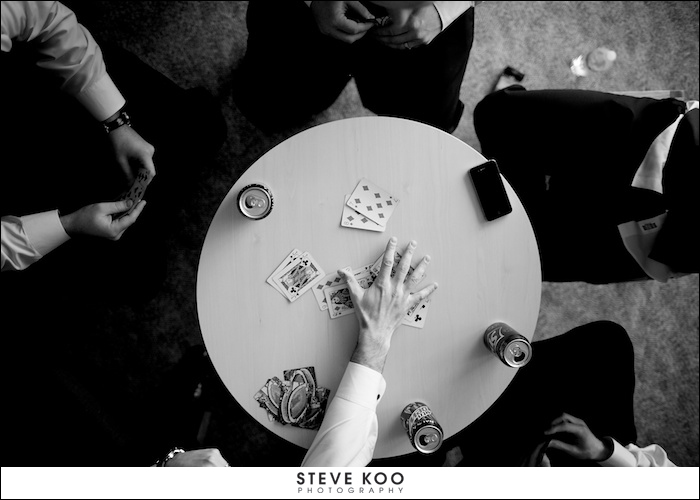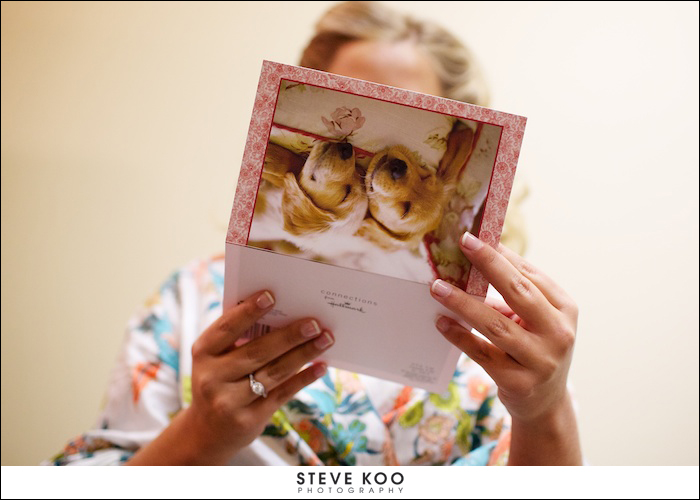 When everyone had finished hair and makeup, we headed over to the church so that Cortney could get into her dress: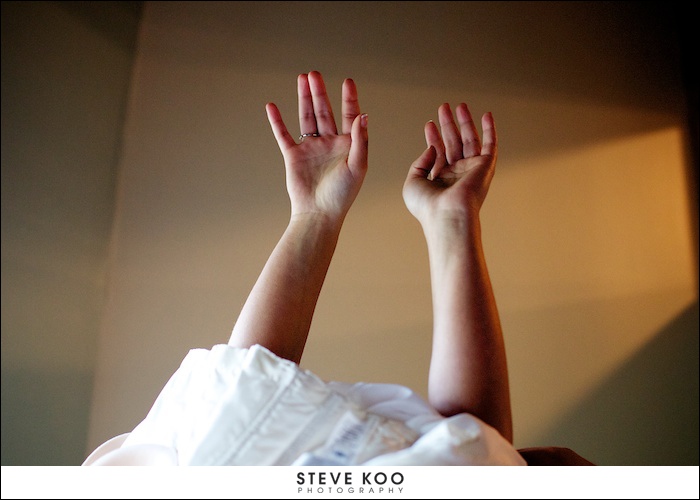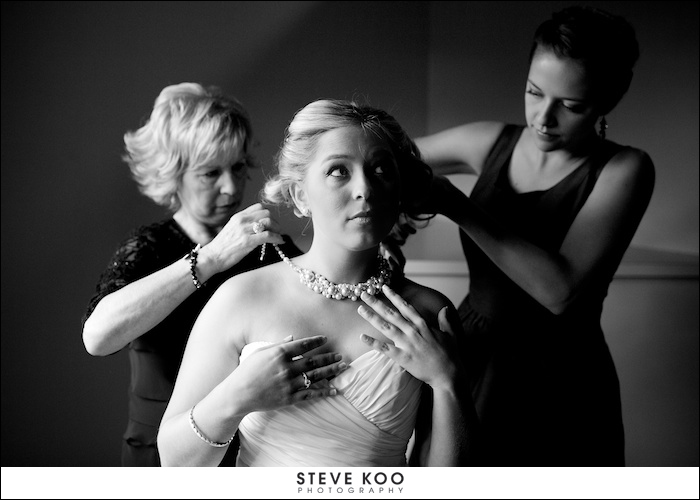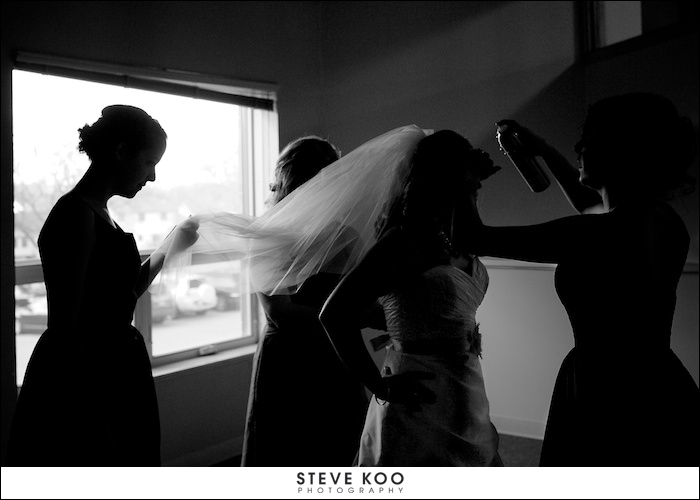 Ceremony time.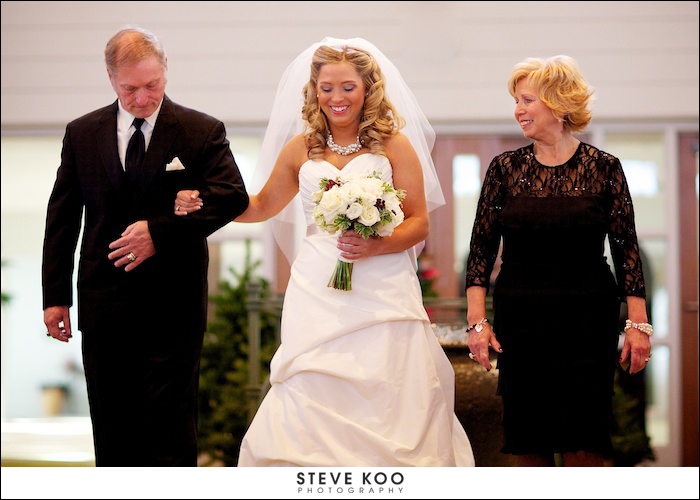 One of my favorites from the day: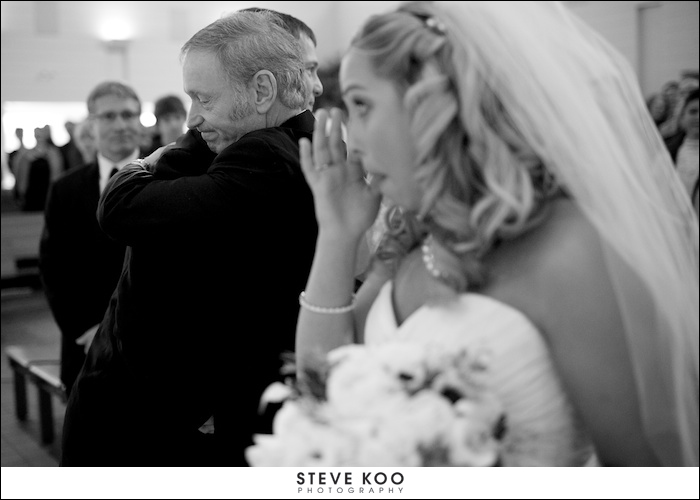 After the ceremony, the wedding party headed to the Essen Haus to celebrate.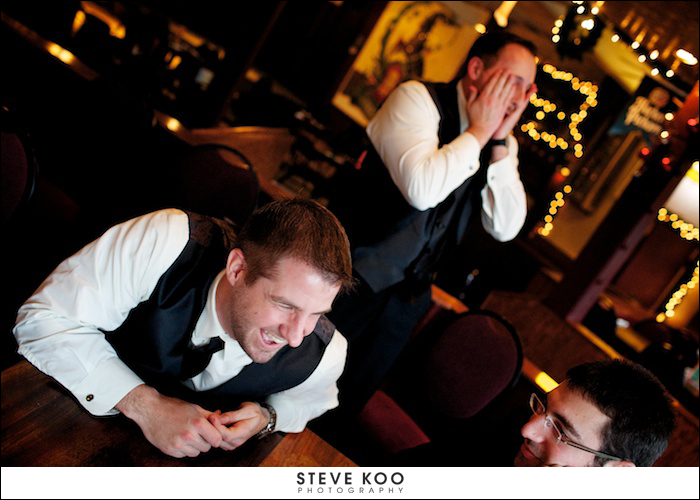 Beer served in giant glass boots may have been involved.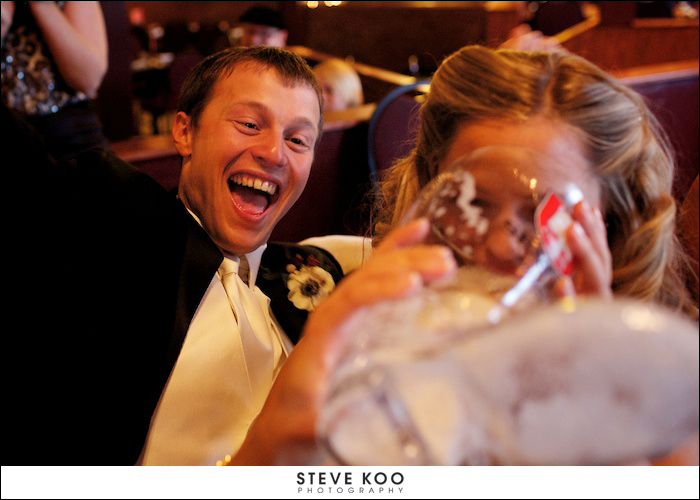 Afterwards, we headed to the Great Hall on the University of Wisconsin's campus for the reception.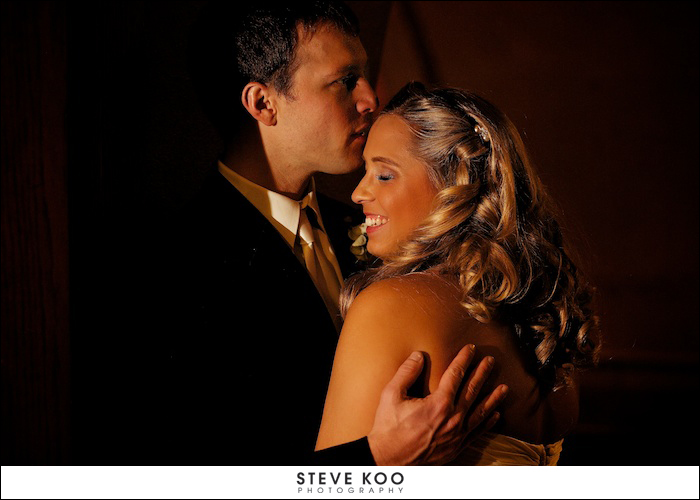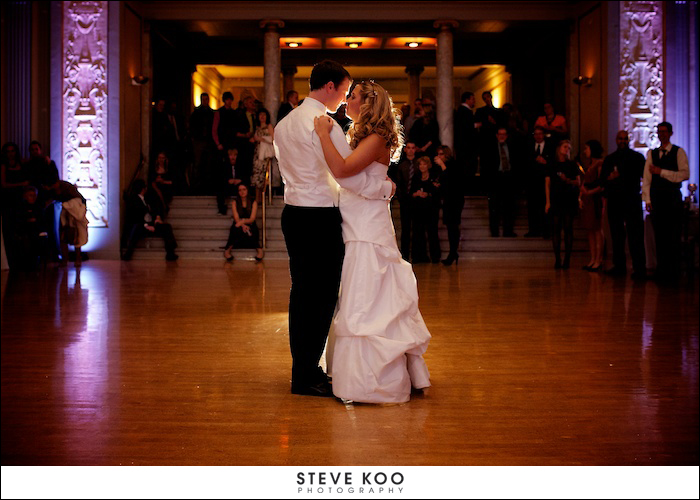 Time for the dance party – it was a good one!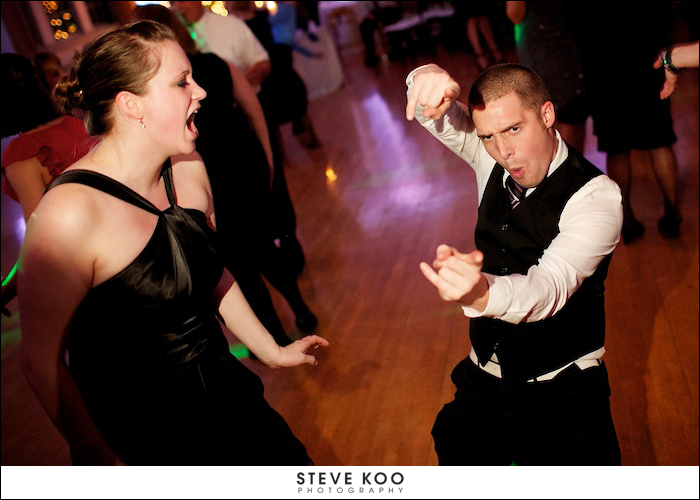 Cortney surprised Kurt by having the University of Wisconsin Badger and a few members of the marching band storm the dance floor in the middle of the night!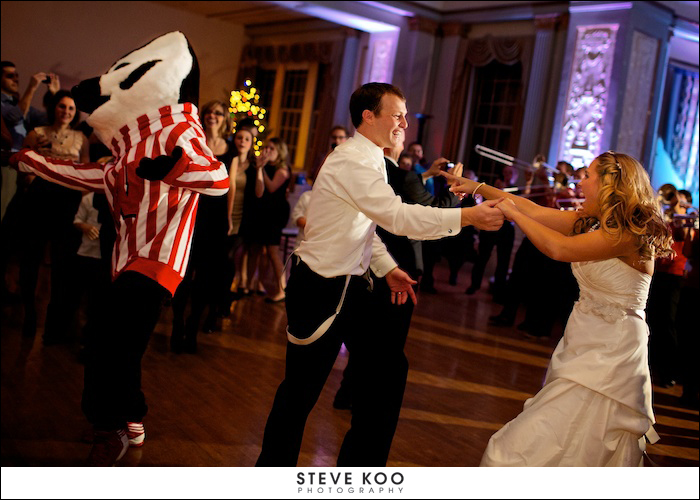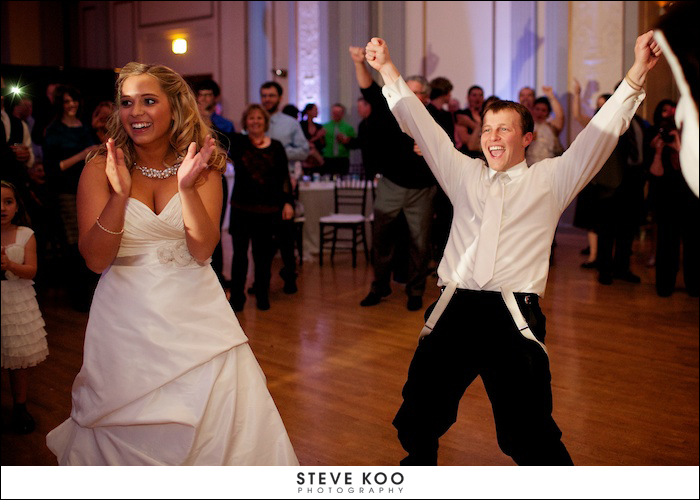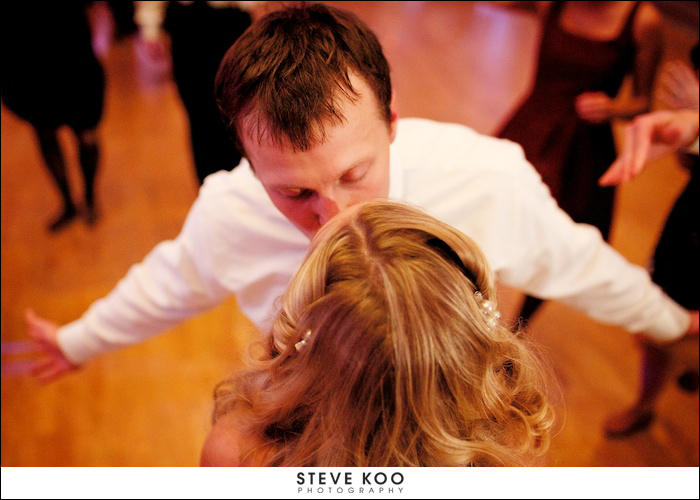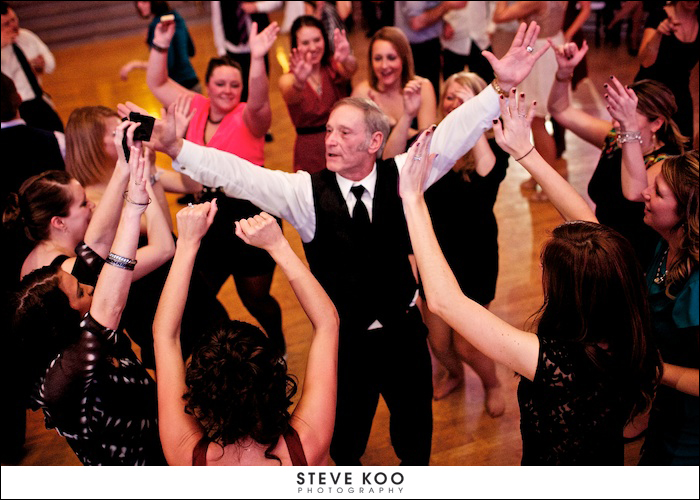 Near the end of the night, Kurt and several of his groomsmen had worked up a sweat on the dance floor, so they decided to remove a couple of layers: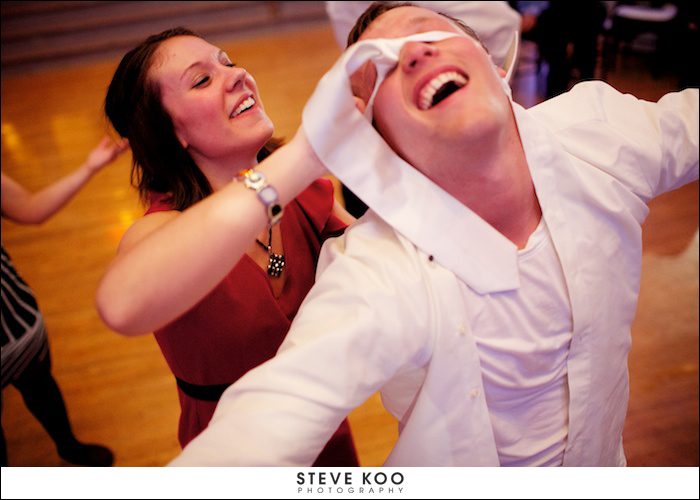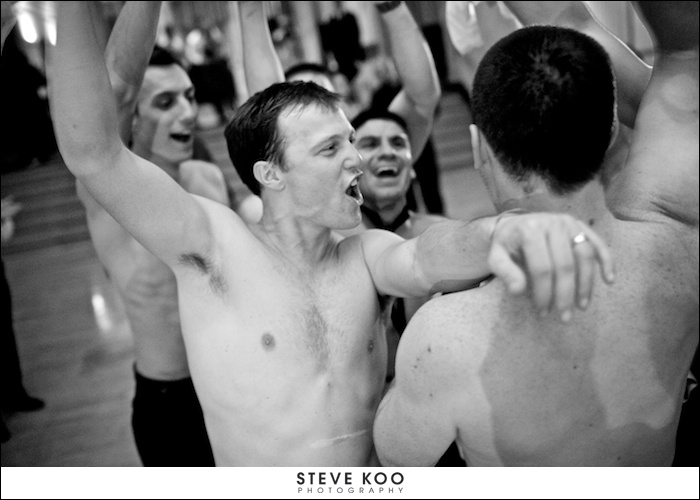 Sparklers!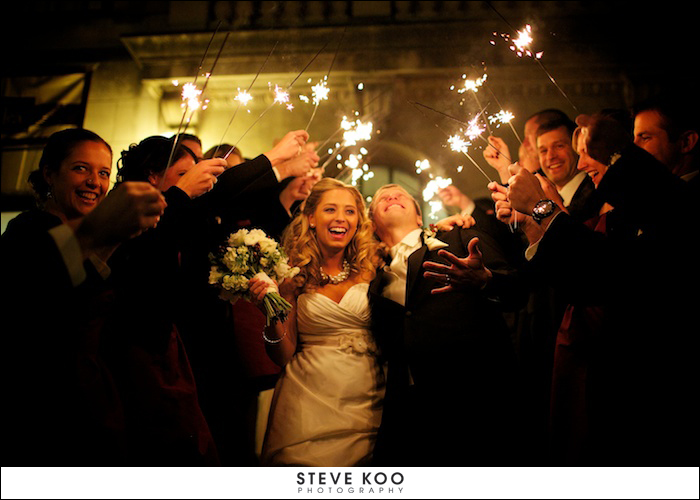 Congratulations again, Cortney and Kurt! Thank you so much for letting me be a part of your wedding day. I had a great time with you, your families, and your friends in Madison. I wish you nothing but the best!
Shout outs to the team of wedding vendors who helped make this day possible: 
Hair and Makeup: Jenna at Hair Excellence
DJ: Tom from Juke Box Bandstand
Flowers: Marius Bell Floral
Cake: Craig's Cake Shop
Ceremony Venue: St. Albert the Great
Catering and Reception Venue: University of Wisconsin Great Hall
A very special thank-you to the amazing Kari Herer for helping me shoot this wedding!