Ovation Chicago
Tucked away in Chicago's industrial West Loop neighborhood, Ovation Chicago is one of the most talked about new rustic wedding venues. With its natural woods, exposed brick, and open floor plan, brides can't stop talking about this hidden gem! While the venue brings guests back to Chicago's factory roots, creating a beautiful contrast when decorated in delicate peonies and hanging candles. While the sun sets, the old style windows reflect a warm light as the reception celebrates the night away. This large modern loft space, equipped with room length chef tables, can accommodate large parties while keeping an intimate feel. When booking your wedding or party here, you can choose from some fantastic amenities from a custom photo booth, HD video wall, gated VIP parking, DJ services by Style Matters, and much more! It is safe to say, your wish is their command.
During the week Ovation Chicago hosts local artists and musicians, turning into a blank canvas on the weekend becoming the perfect space for any couple's fantasy wedding.
You can view more wedding images at Ovation Chicago by Steve Koo here.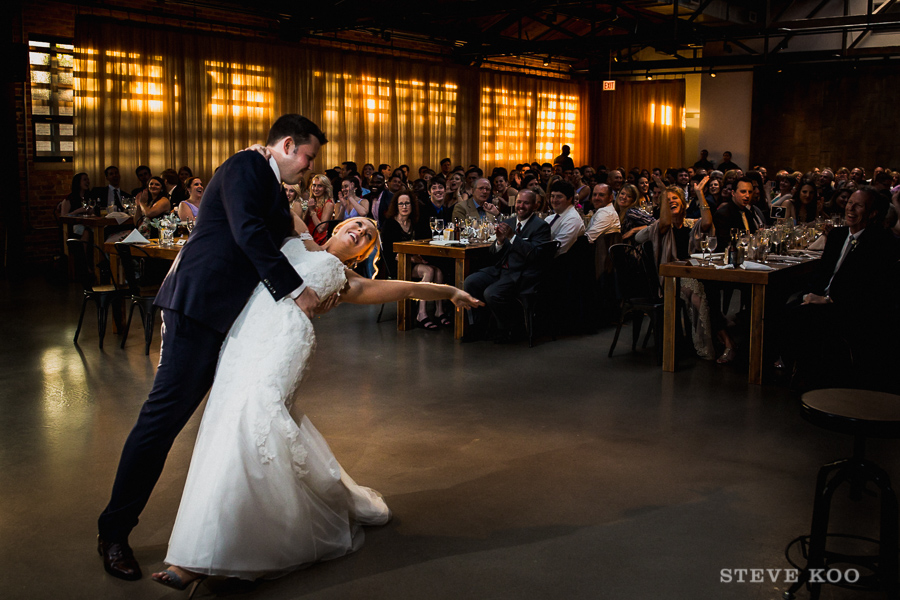 Ovation Chicago's layout is perfect for all eyes on the couple's first dance. At sunset, there's gorgeous light pouring in from the windows.
Minimal, yet elegant decor, covers long intimate dining tables.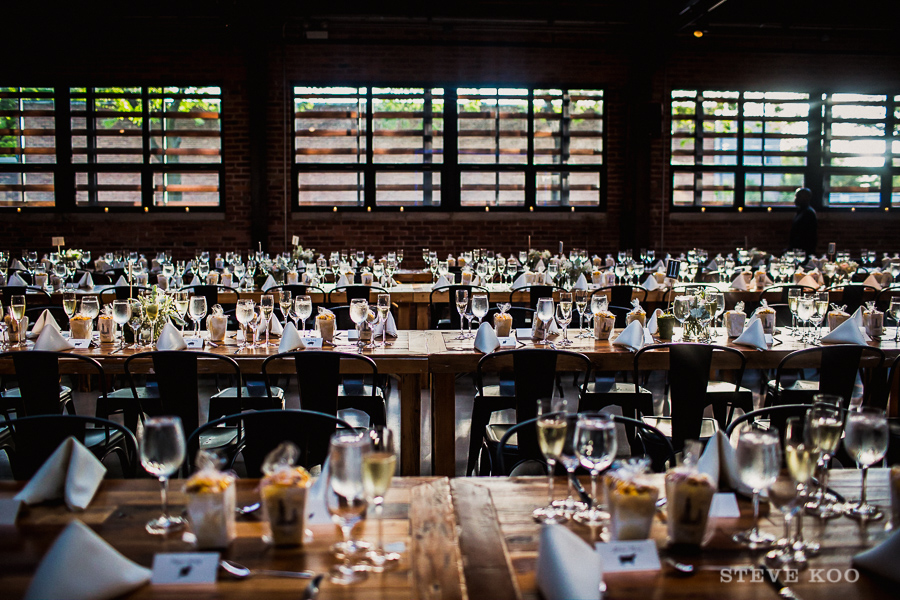 The venue allows for nice mix of industrial and classic receptions.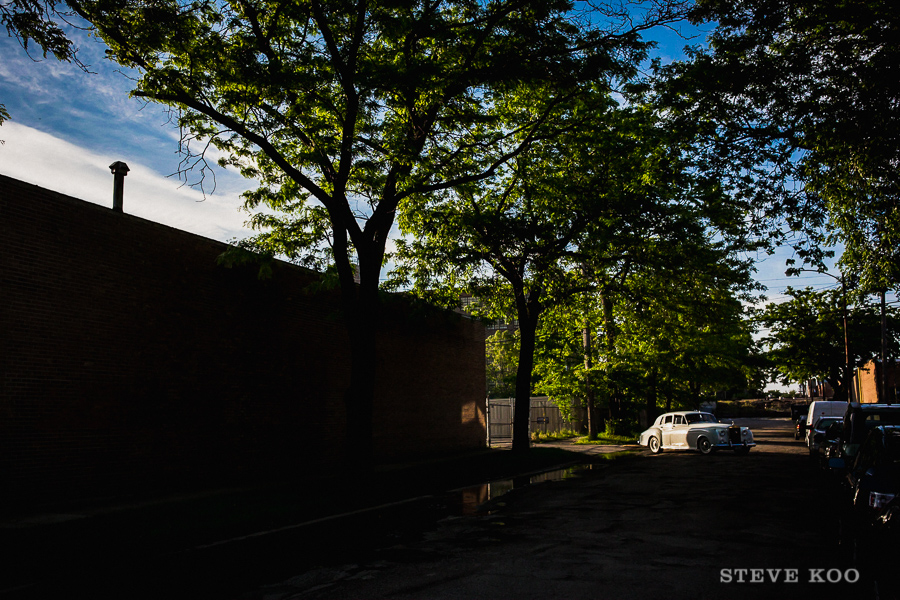 The Bride and Groom can choose to greet their guests with Ovation Chicago's beautiful 1959 Rolls Royce!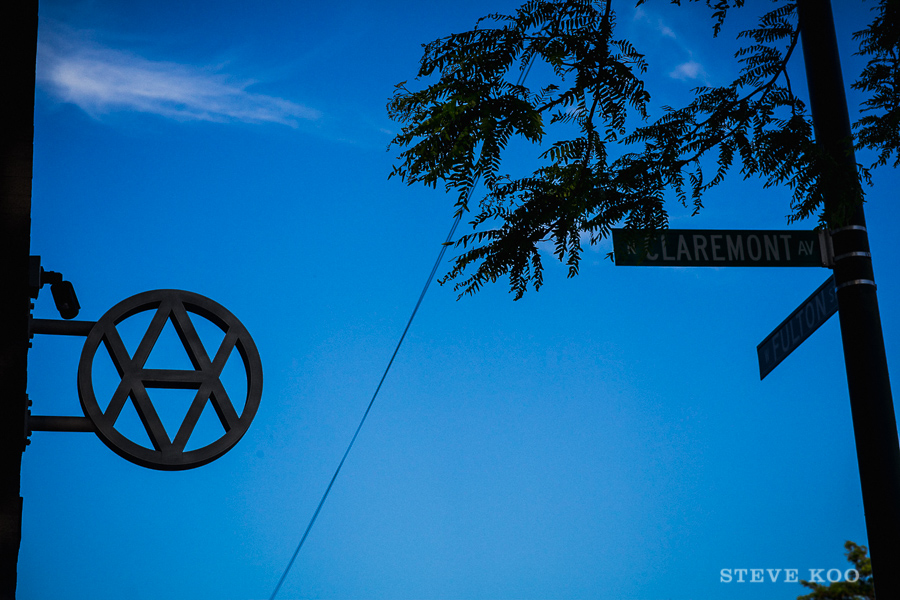 This is a series of posts highlighting a few of my favorite Chicago wedding venues. For more information, check out the Ovation Chicago website, or contact Steve Koo Photography. Steve Koo is a Chicago wedding photographer who wants to capture your story! He specializes in modern, nontraditional wedding photojournalism. Read more about Steve Koo in his bio .