The Langham Hotel Chicago is an is not only a stylish venue for a Chicago wedding, but hands down one of my favorite hotels in the city. The Langham is located just off the Chicago River and surrounded by some of the city's best restaurants, shopping, and parks. The newly renovated River Walk allows one to have a true Chicago experience, adding a perfect city landscape for any elegant wedding. If your wedding guests are traveling from out-of-town, they'll have no shortage of entertainment to choose from within walking distance of the hotel. Not to mention accommodations at a hands reach in the hotel itself. Langham Hotel Chicago is a pleasing blend of modern and classic design. Stunning tray ceilings, illuminated at night with warm lighting, outlines grand chandeliers that adorn the room. During the day, the wall to wall windows allow for an abundance of natural light, to flatter all the wedding details. Outside stands a classic marquee, providing a memorable vignette for couple's portraits. Inside, Langham Hotel Chicago's dazzling Devonshire Ballroom spans almost 5,000 square feet with 22-foot ceilings, and can host over 300 guests to celebrate such a special night! A more intimate wedding can be celebrated in their Cambridge room, which can welcome up to 225 guests. Bride and Groom can take advantage of Langham Hotel's premium service and use their expert planners to unfold every perfect detail of ideal day.
Check out some more Langham Hotel Chicago Wedding Photos by Steve Koo Photography: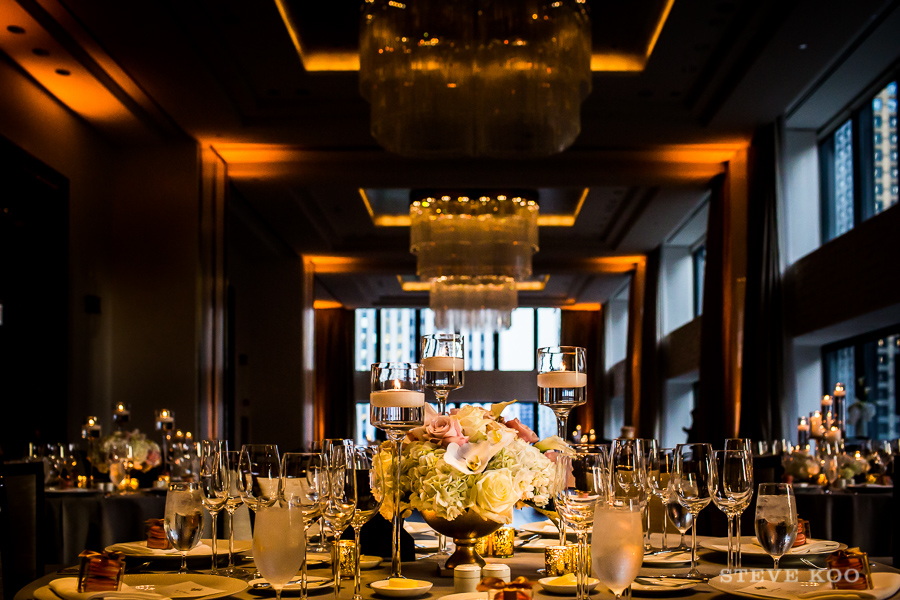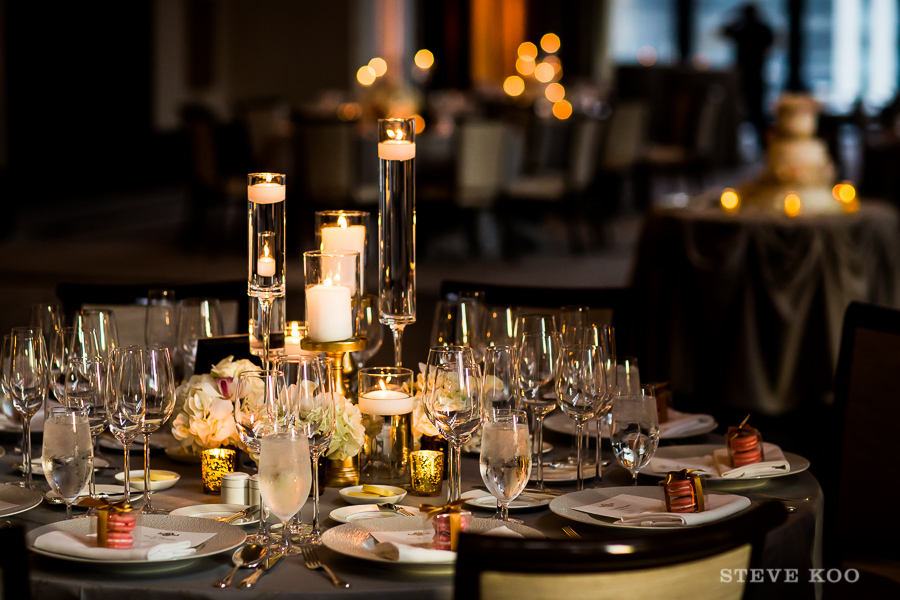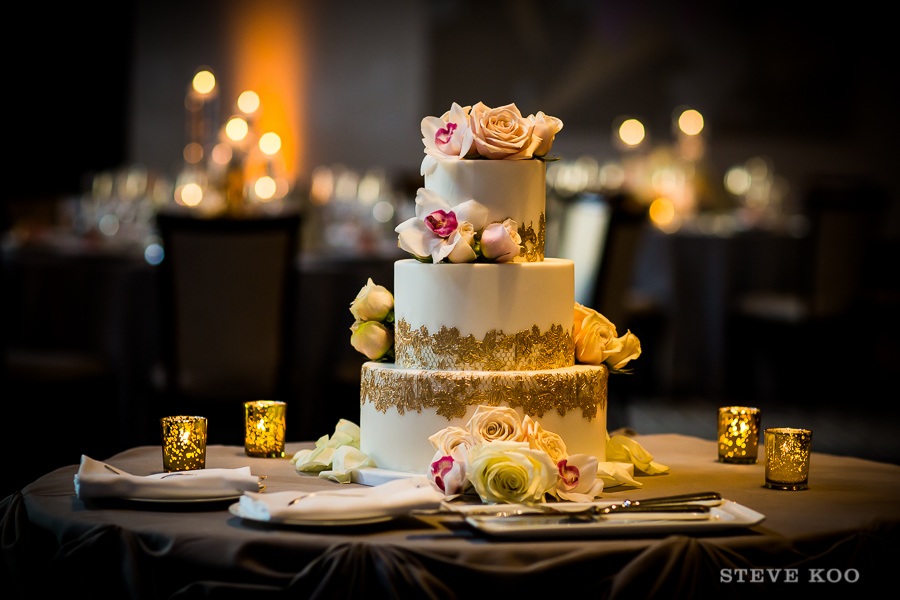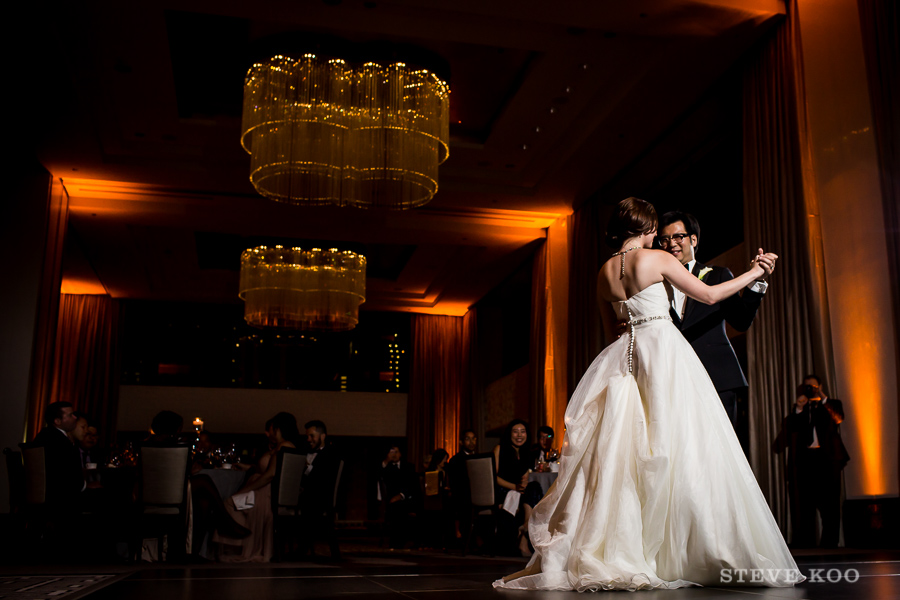 This is a series of posts highlighting a few of my favorite Chicago wedding venues. For more information, check out the Langham Hotel Chicago website, or contact Steve Koo Photography. Steve Koo is a Chicago wedding photographer who wants to capture your story! He specializes in modern, nontraditional wedding photojournalism. Read more about Steve Koo in his bio here.