The Adler Planetarium is one of my favorite places in Chicago, not to mention a perfect setting for a city museum wedding. Opened in 1930 at the eastern tip of Chicago's museum campus, the museum is bordered by Lake Michigan and both Shedd Aquarium and the Field Museum. I was an astronomy and sci-fi lover as a kid, so I always reveled when I got a chance to visit the Adler. Since then, It has held a special place in my heart.
Adler Planetarium event space is named one of the "Best Venues in America" by Brides magazine. This is due to the Planetarium's gorgeous view of Chicago. In addition, the Adler Planetarium offers many options to enhance any perfect wedding. The Daniel F. and Ada L. Rice Solarium encompasses guests in floor-to-ceiling windows. As a result, delivering mind-blowing views of the city and sky. Booking this venue also allows access to either adjacent terrace. Perfect for your cocktail hour, ceremony, or even an evening spot for some appropriate star gazing. While The Solarium is breathtaking, it is only one of five spaces to chose from. The Adler Planetarium is a captivating wedding venue, full of much imagination and detailed.
Check out some more Adler Planetarium Wedding Photos by Steve Koo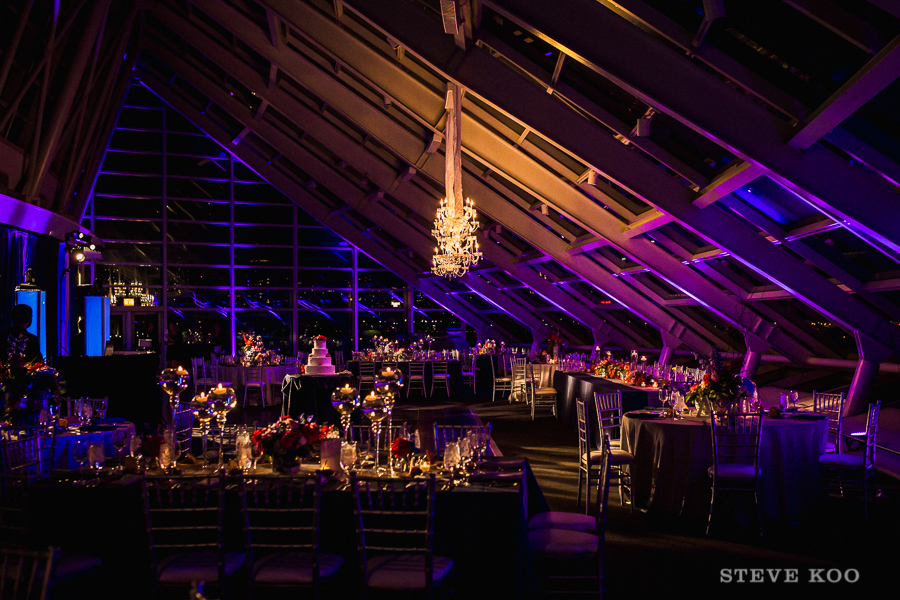 Wedding inspiration inside of the Daniel F. and Ada L. Rice Solarium.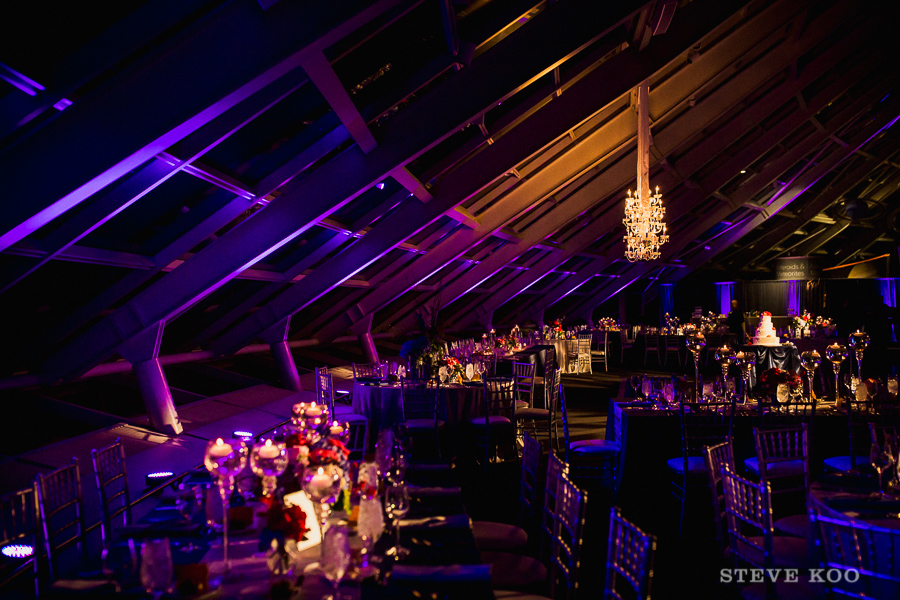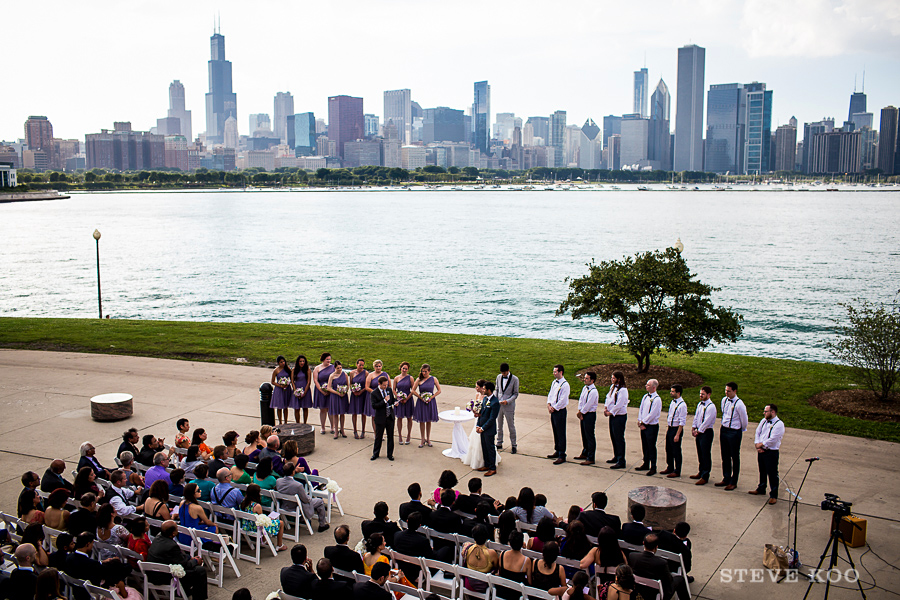 Outdoor Ceremony with some stunning Skyline views.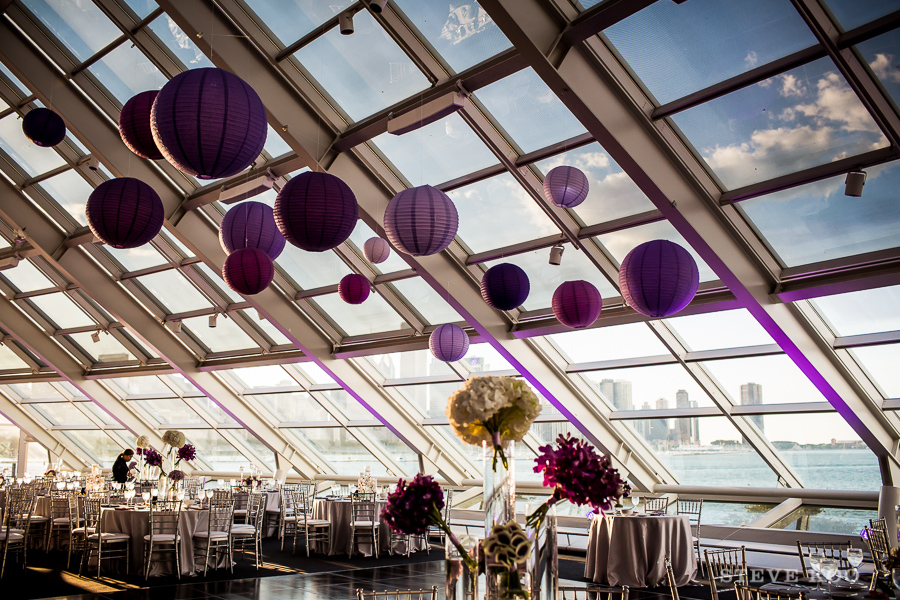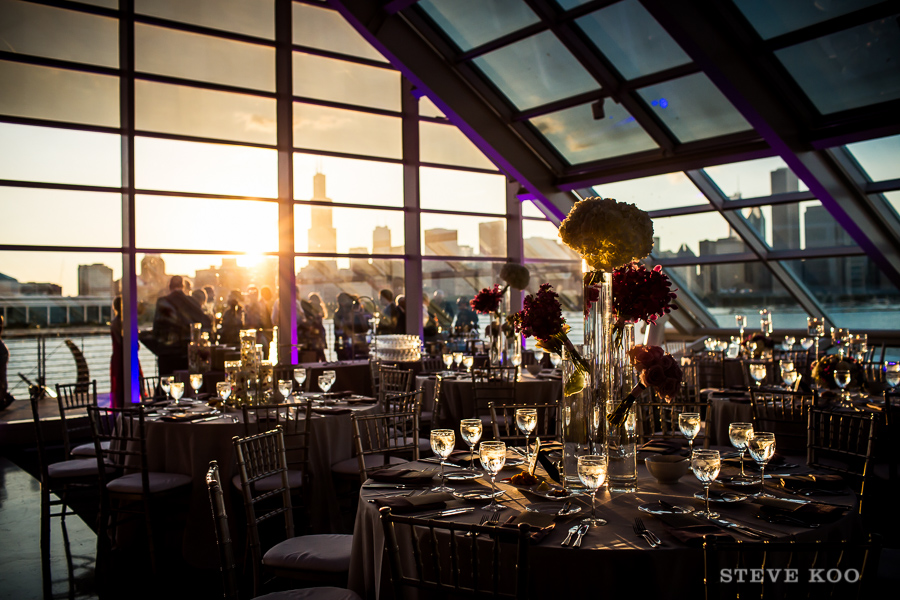 This is a series of posts highlighting a few of my favorite Chicago wedding venues. For more information, check out the Adler Planetarium website, or contact Steve Koo Photography. Steve Koo is a Chicago wedding photographer who blends photojournalism and fine art into his wedding photography. Read more about Steve Koo in his bio here.