It doesn't get more Fall-like than the Saturday of Michelle and Garrett's River East Art Center wedding. You never would've guessed that some dark rain clouds had been passing through while Michelle and her closest friends were getting ready at the beautiful Intercontinental Hotel in downtown Chicago.  At that same moment her husband to be, Garrett, was opening a very special gift from his future Bride at the home they share in the Gold Coast. On our way to St.Clement Catholic church Michelle was in high spirits and her friends definitely kept the fun level on extreme. If I had to share only one vivid memory from their ceremony, it would be the way the cute way the two exchanged glances during the ceremony.  Clearly they were overjoyed to be there without even speaking a word to each other. And in an almost surreal moment as we left the church, the clouds had parted and the new husband and wife were greeted with the most gorgeous sunshine. Embracing the weather, we stopped at a few places for photos with their wedding party and headed to the Intercontinental for a brief celebratory get together before the River East Art Center wedding. The soft palate of colors used for their reception paved the way for a romantic first dance and emotional speeches.  These two also throw a serious party and guests of all ages tore up the dance floor well into the evening.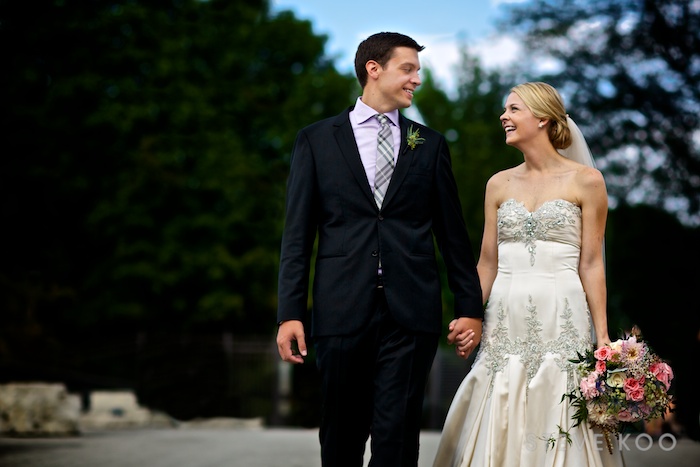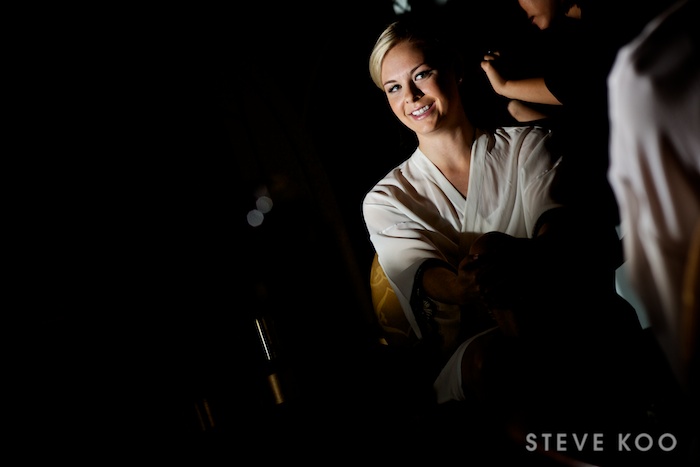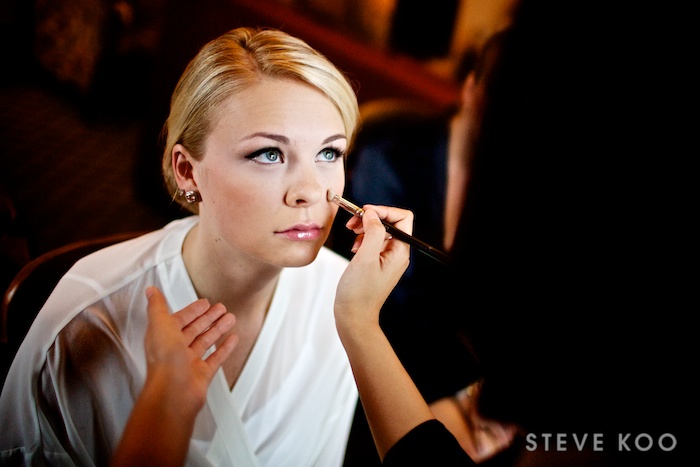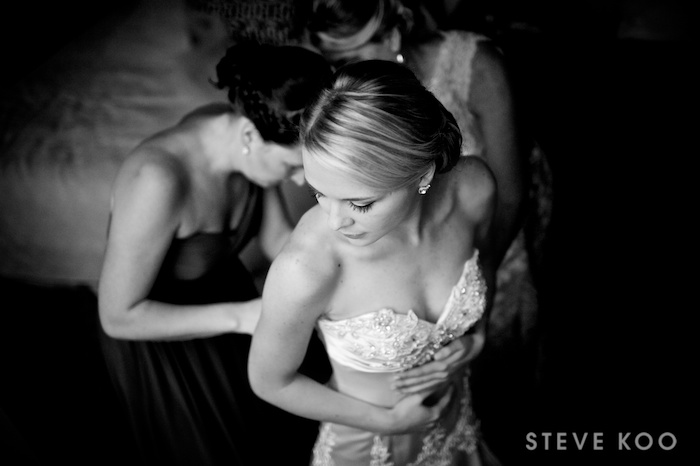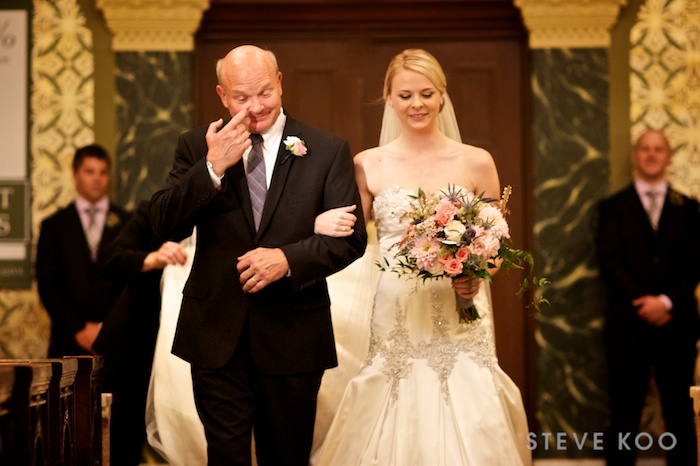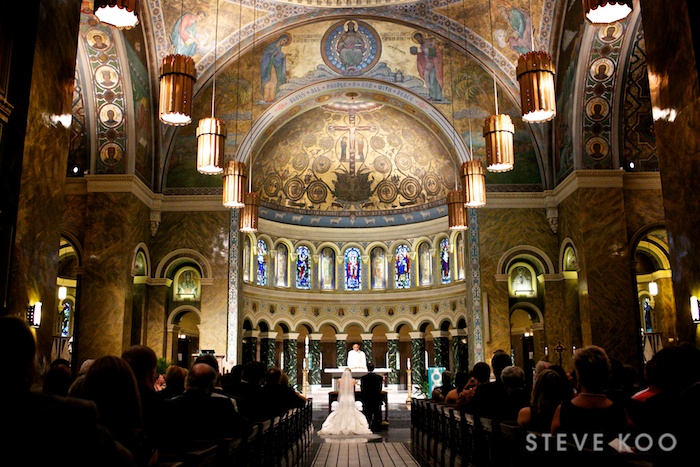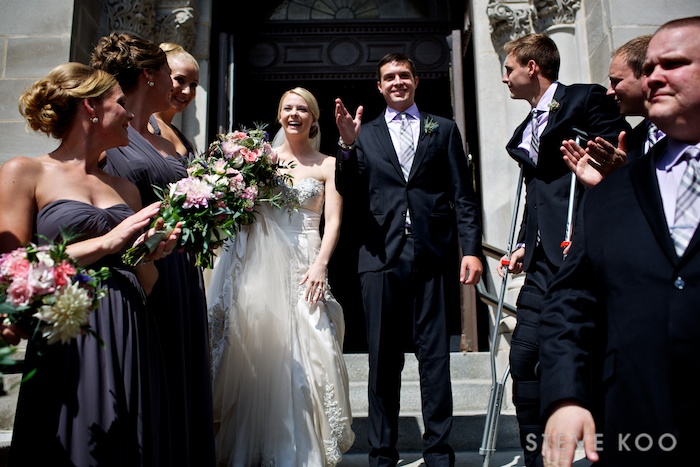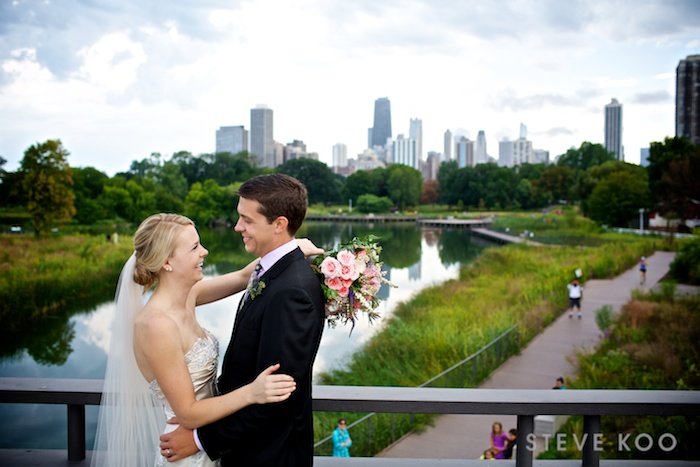 I loved the grey bridesmaid dresses that Michelle's bridesmaids wore: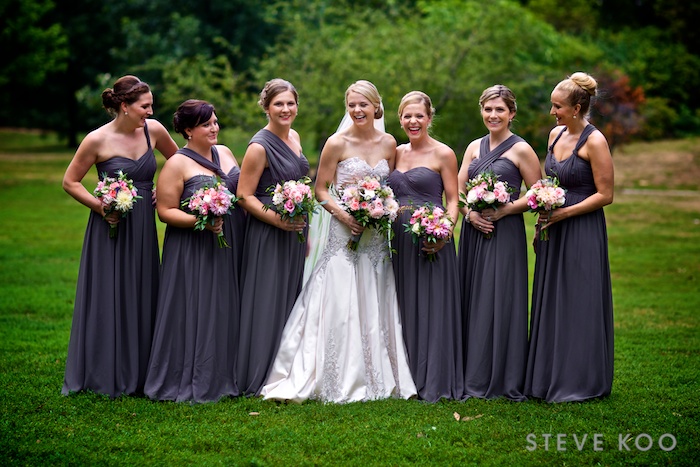 Time for the River East Art Center wedding!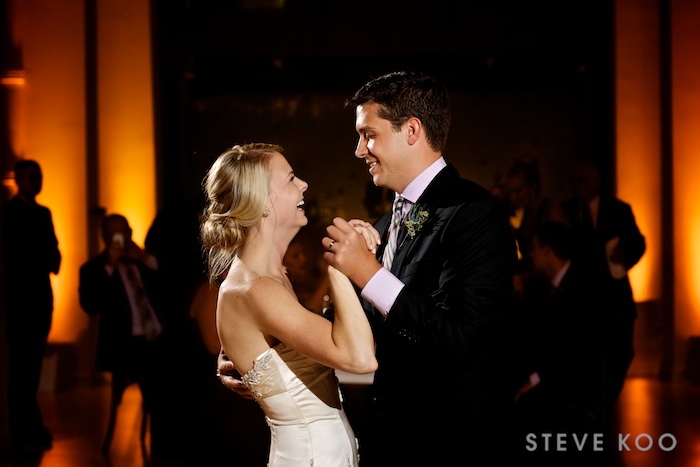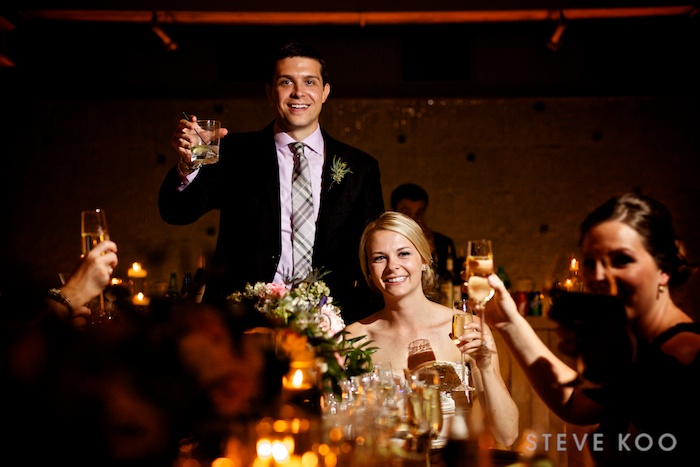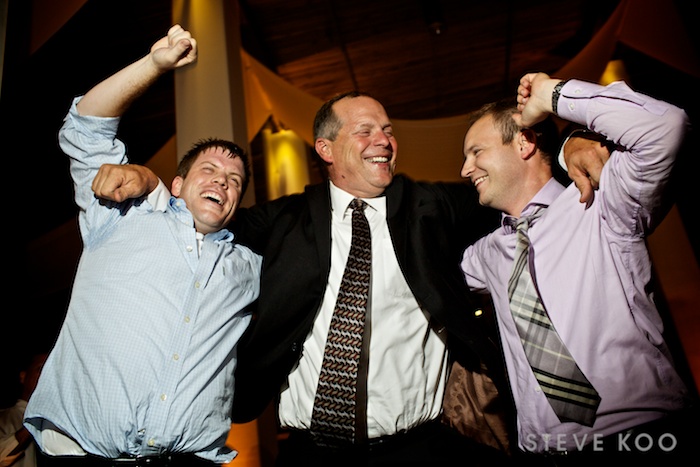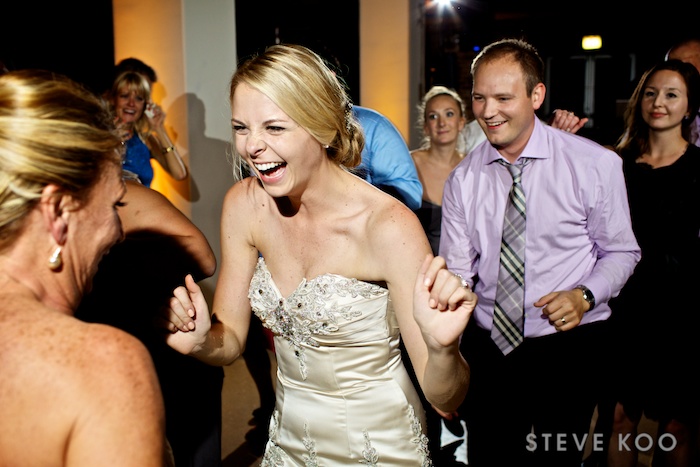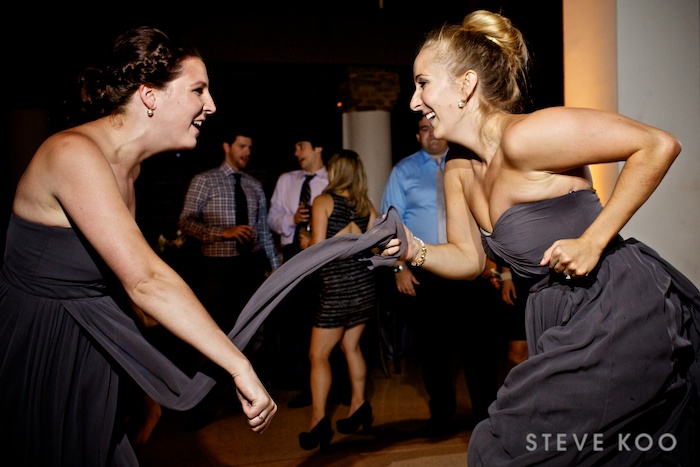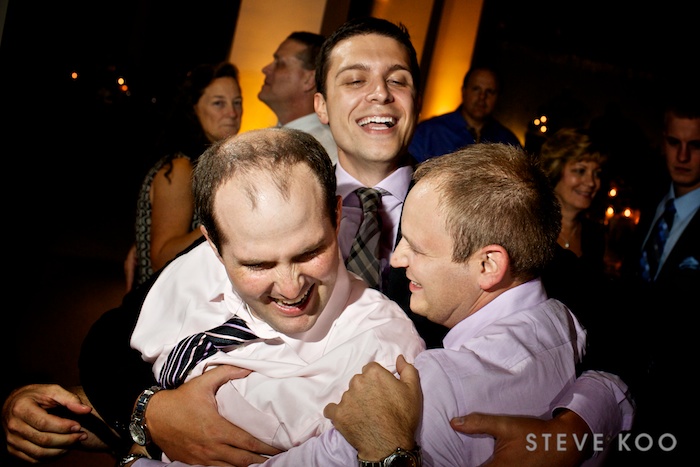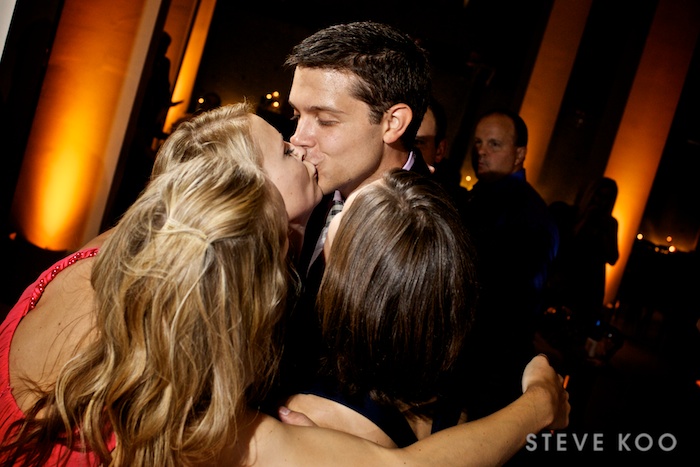 Michelle and Garrett- Thank you for letting me to be a witness to the declaration of the love you two share!
Shout outs to the fantastic team of vendors who helped make this River East Art Center wedding day possible:
Ceremony: St. Clement Catholic Church
Reception Venue: River East Art Center
Makeup Artist and Hair Stylist: Diem Angie Nguyen
Florist and Event Design: Revel Decor
DJ: Style Matters
Cake: Amy Beck
Catering: George Jewell Catering
Bride's Dress: Stephen Yearick
Host Hotel: Intercontinental Hotel Chicago