Nicole and Nicholas had a Chicago Symphony Center Wedding day full of love, joy, and tons of emotion. The Chicago Symphony Center is a historic, beautiful building in the heart of downtown Chicago, but for these two, it was also the site of their first date. From the first time we spoke, I had a great connection with Nicole and Nicholas, and I remember talking about our mutual love for music, art, and wine. And from the time I arrived in their hotel rooms, I could feel all of the love and joy among Nicole, Nicholas, and their friends and families. It made their day a joy to document, and I'm excited to share a few of my favorite frames from the day!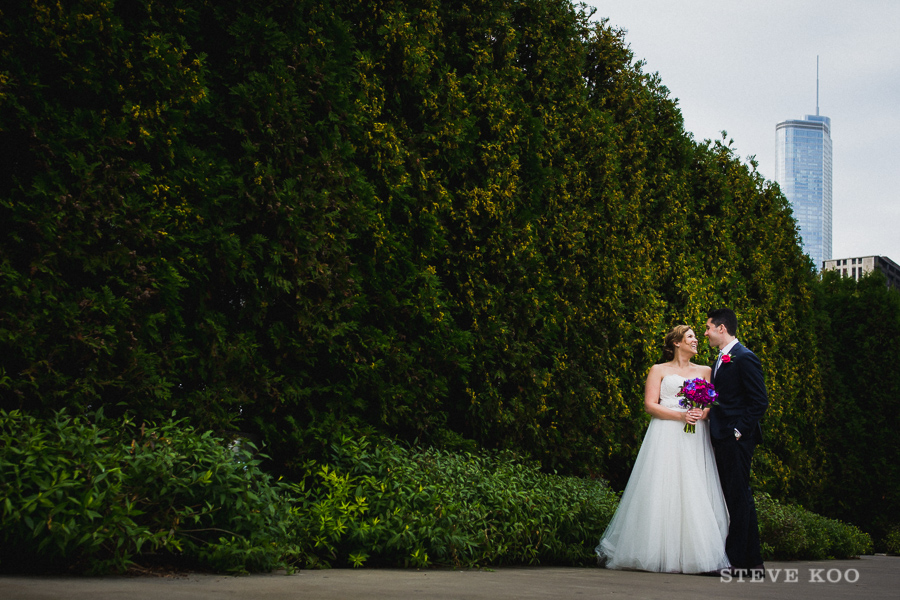 Nicole and Nicholas got ready for their day in separate suites at the Palmer House.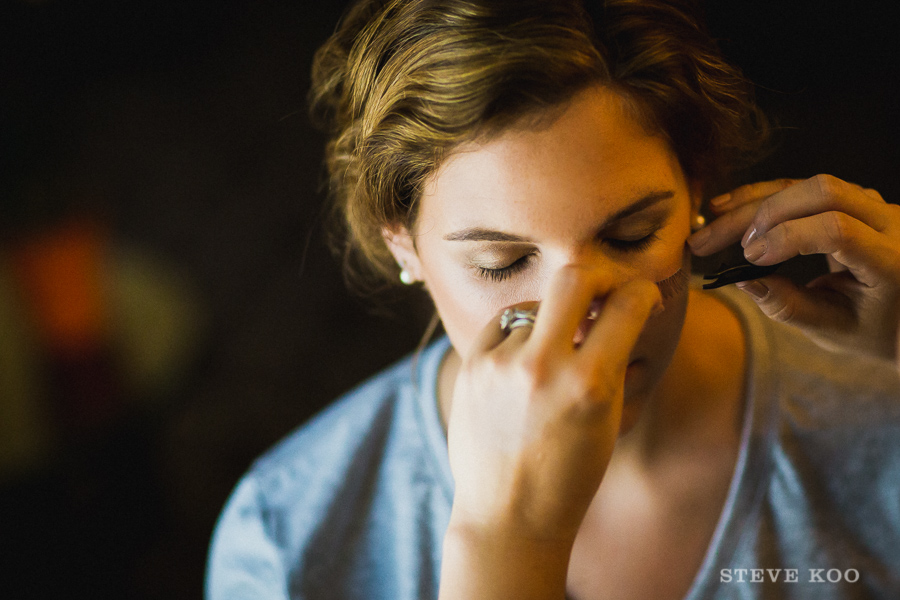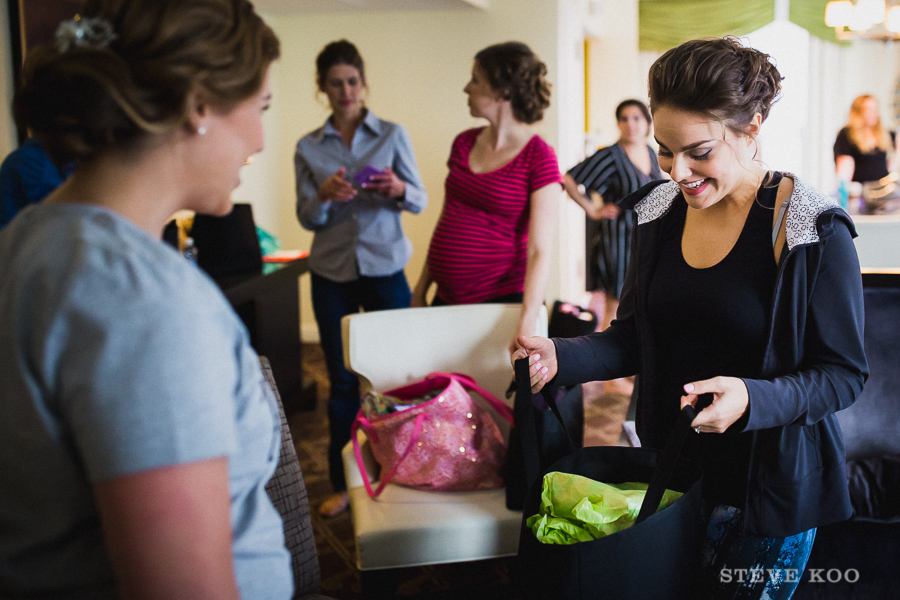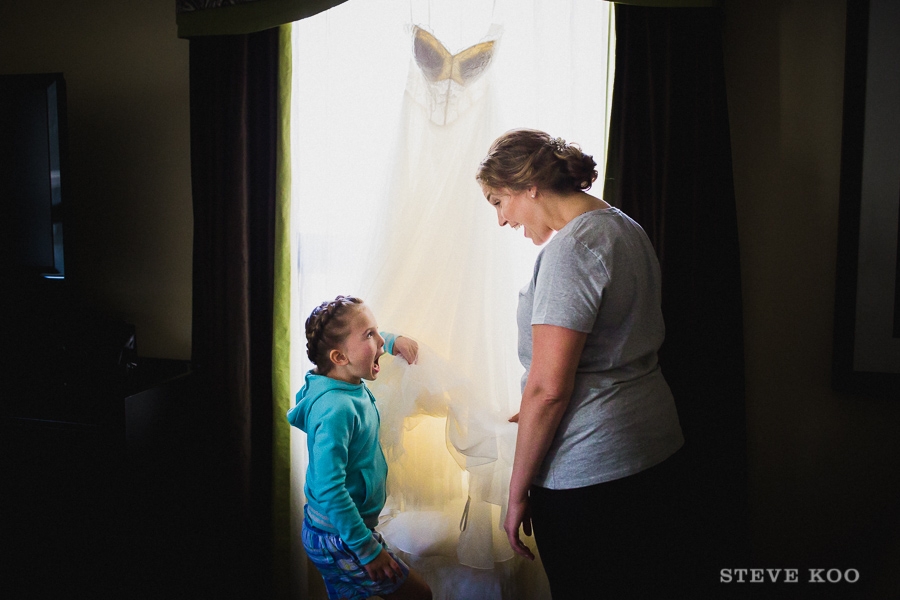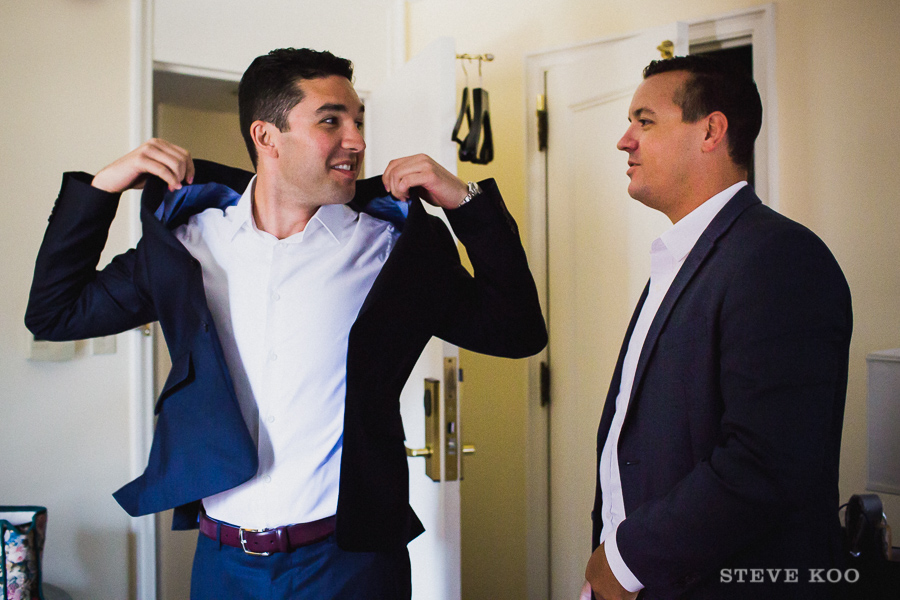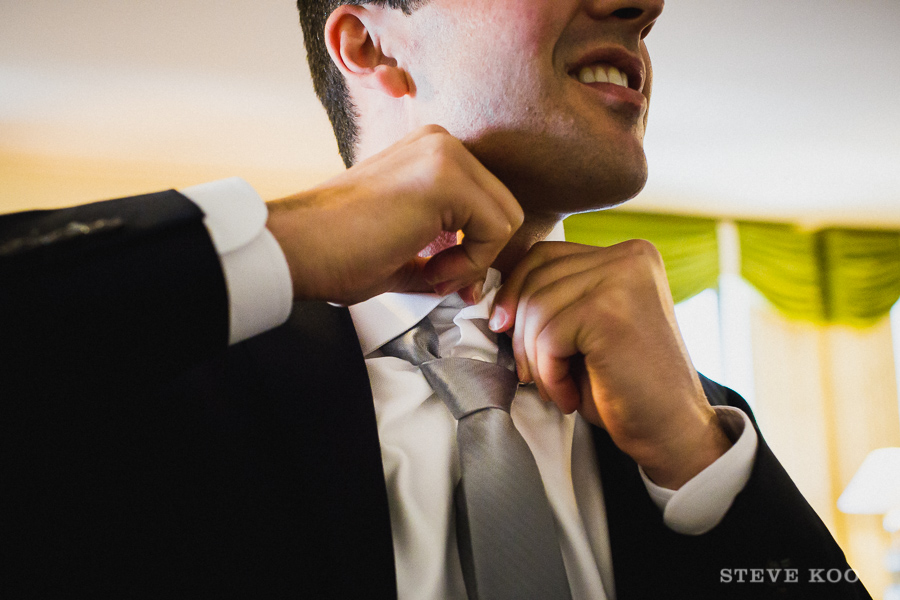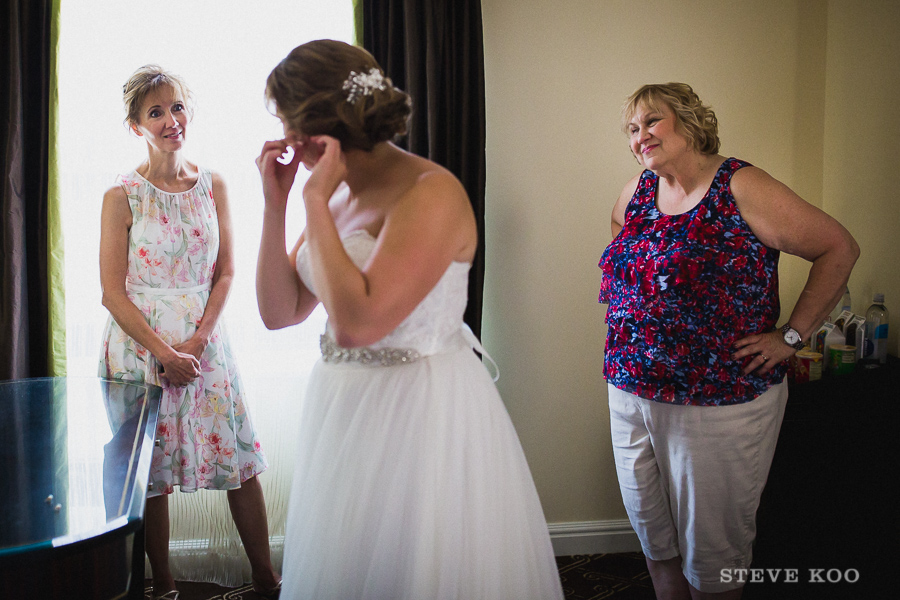 I took a portrait of Nicole before we left the hotel, and loved the relationship between the light, the curve of her hair, and her face.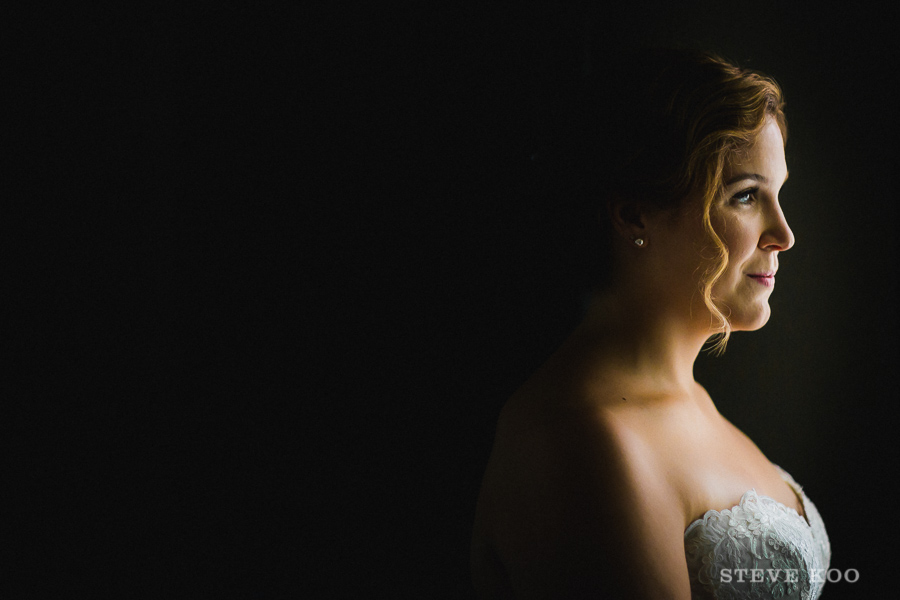 Nicole and Nicholas had their first look at nearly the very spot where they met each other for the first time, on a date to see the Chicago Symphony Orchestra together.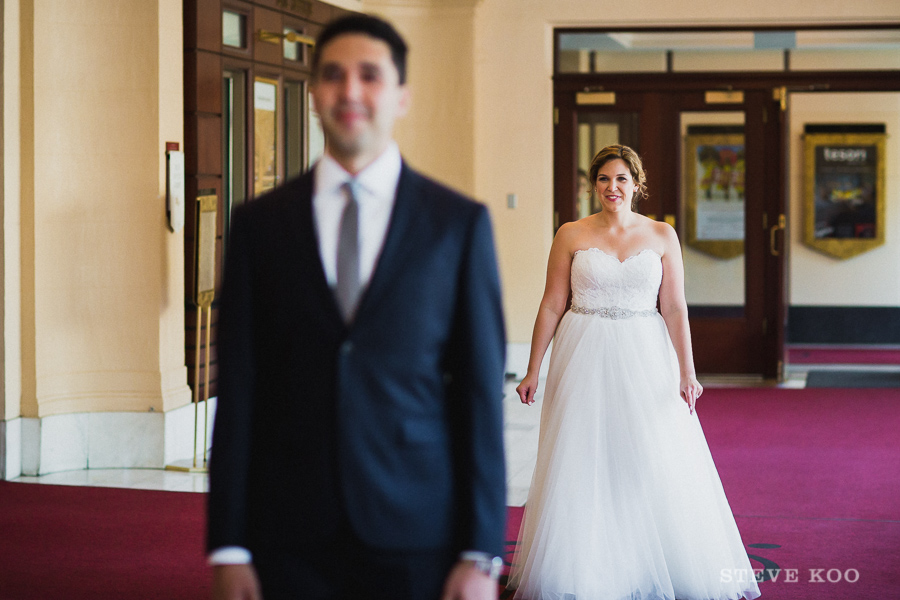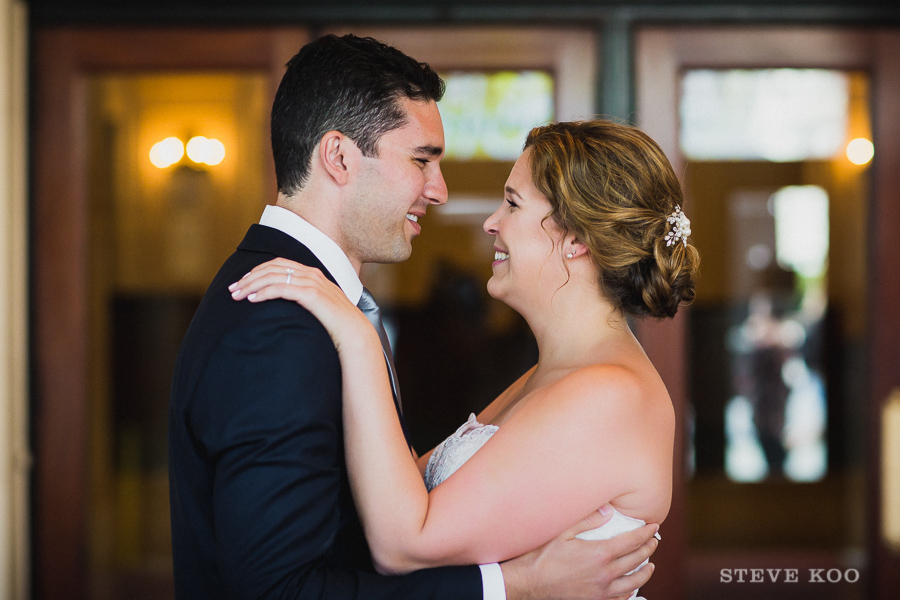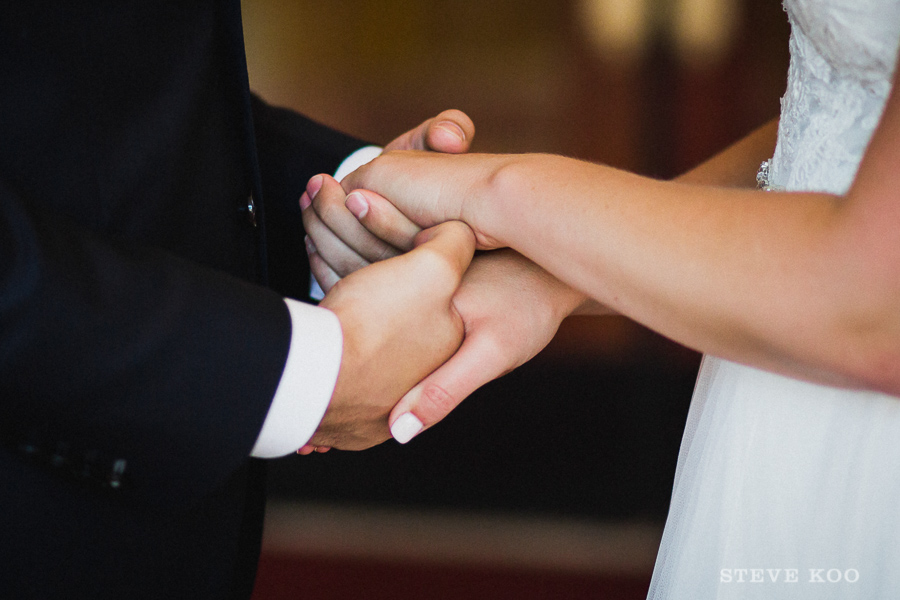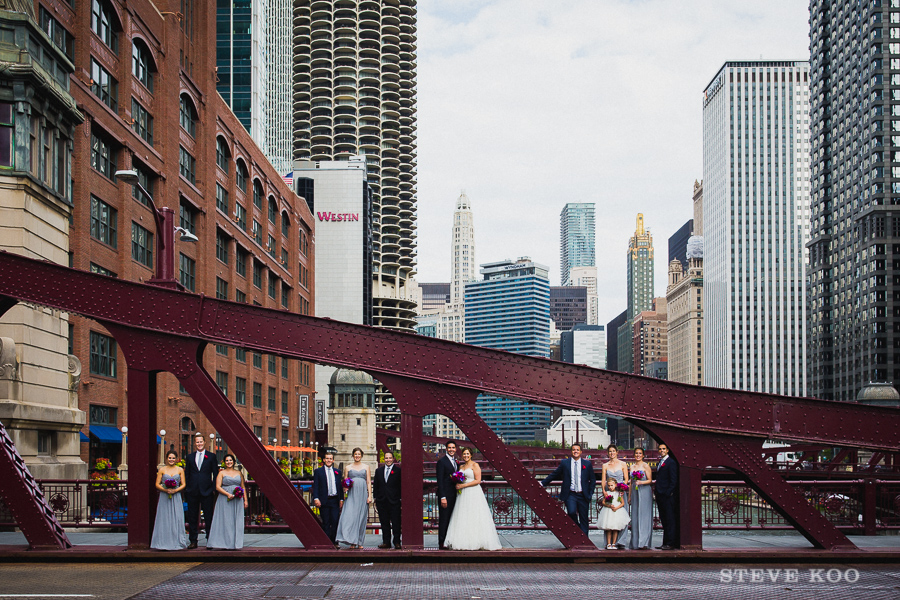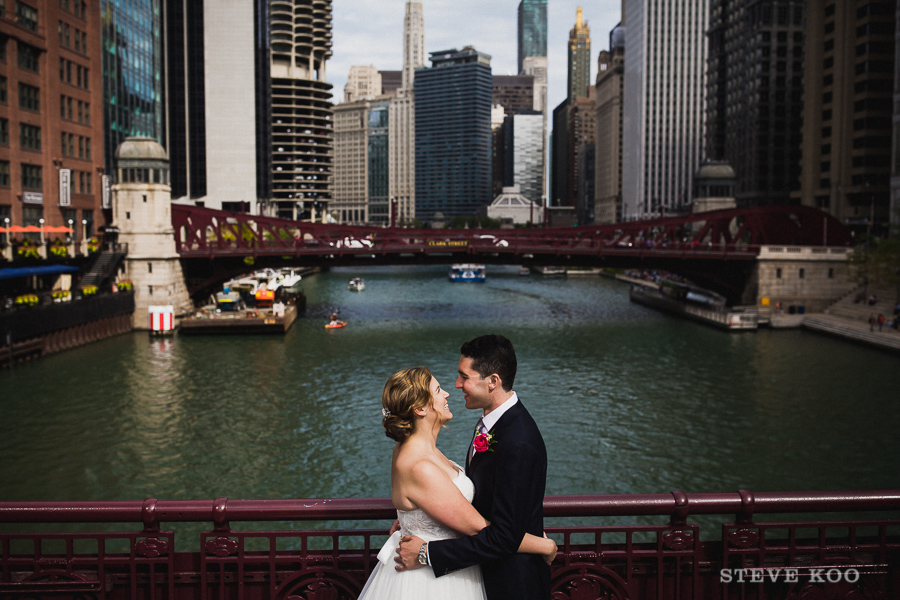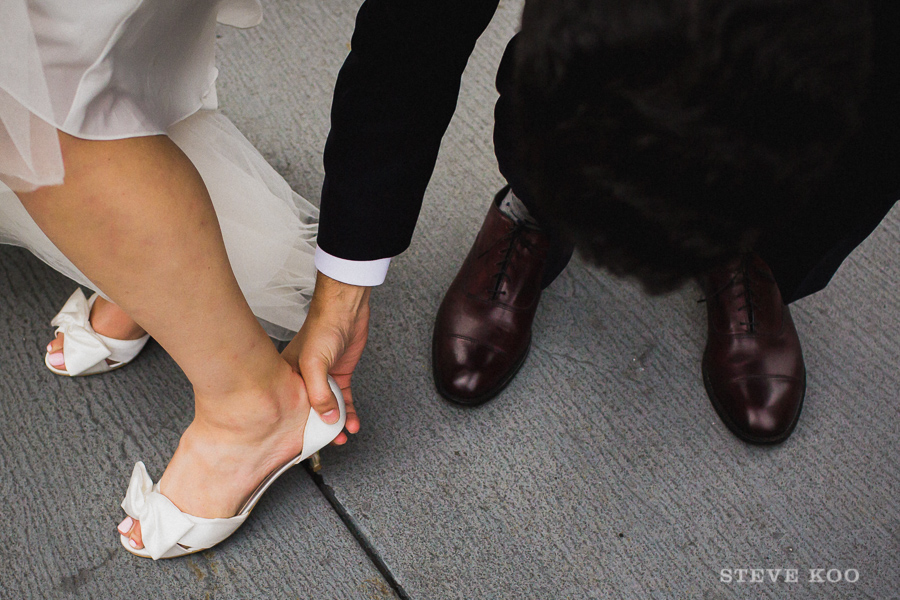 The Grainger ballroom was stunningly set for the ceremony.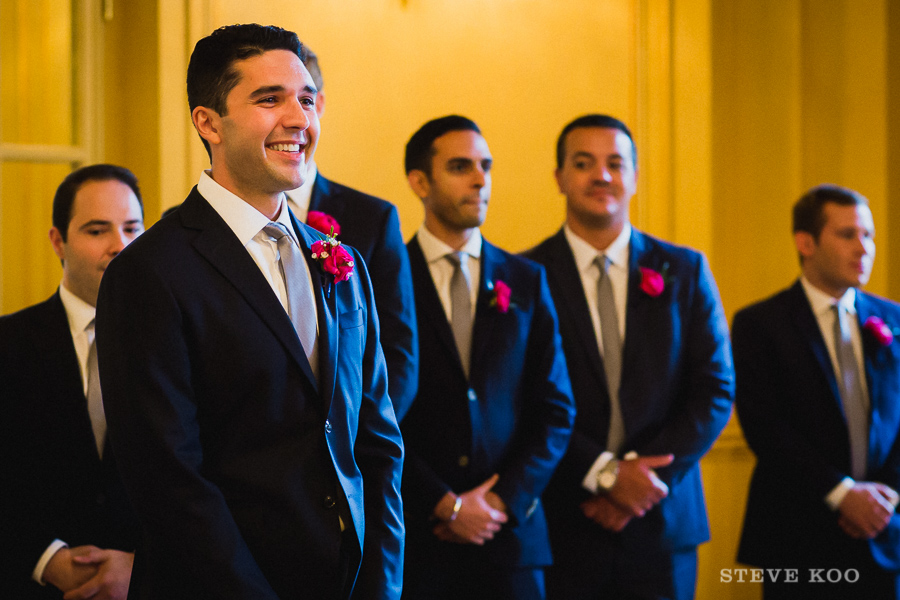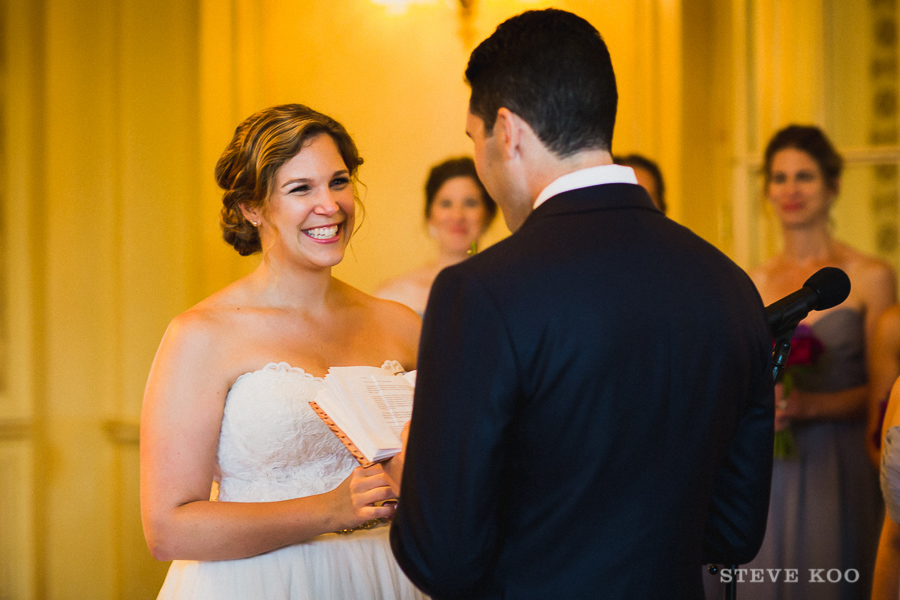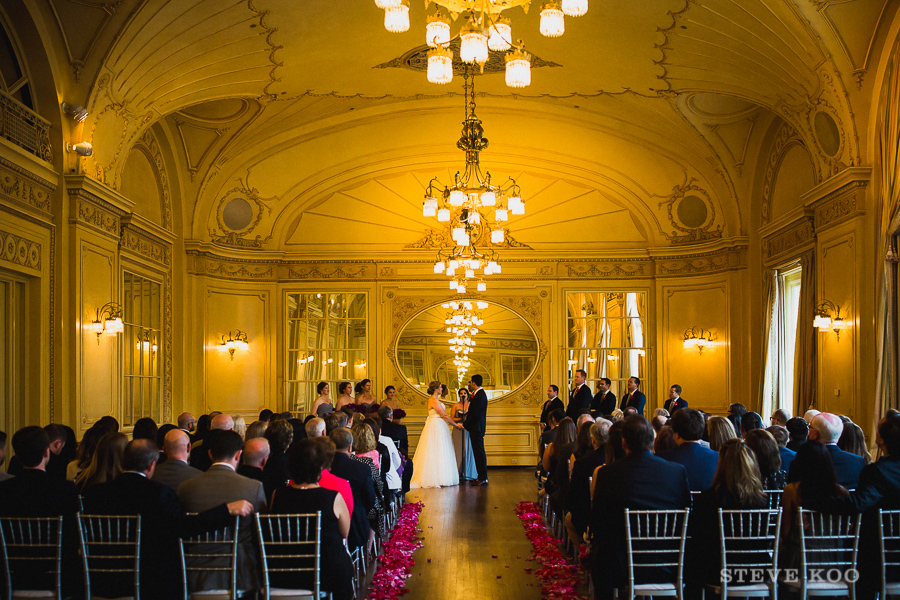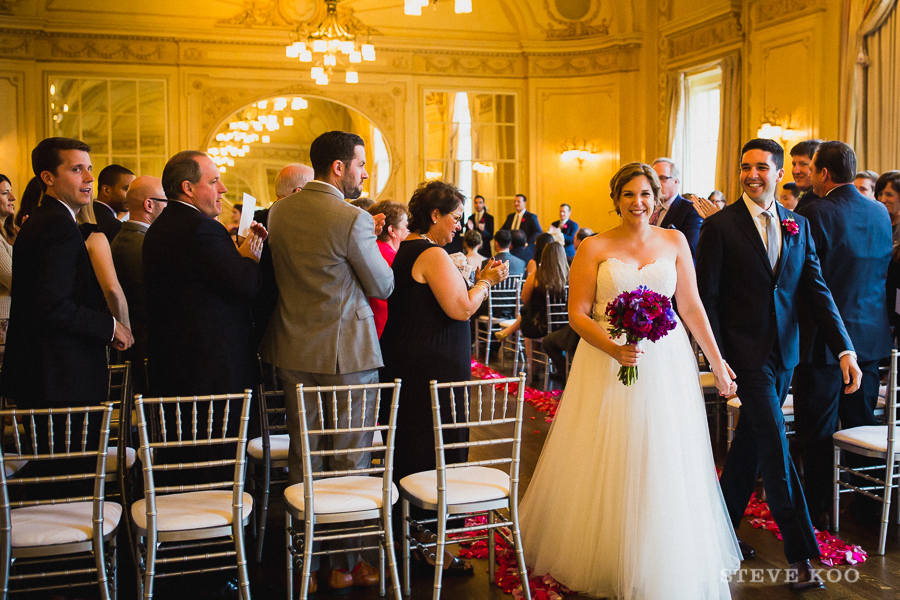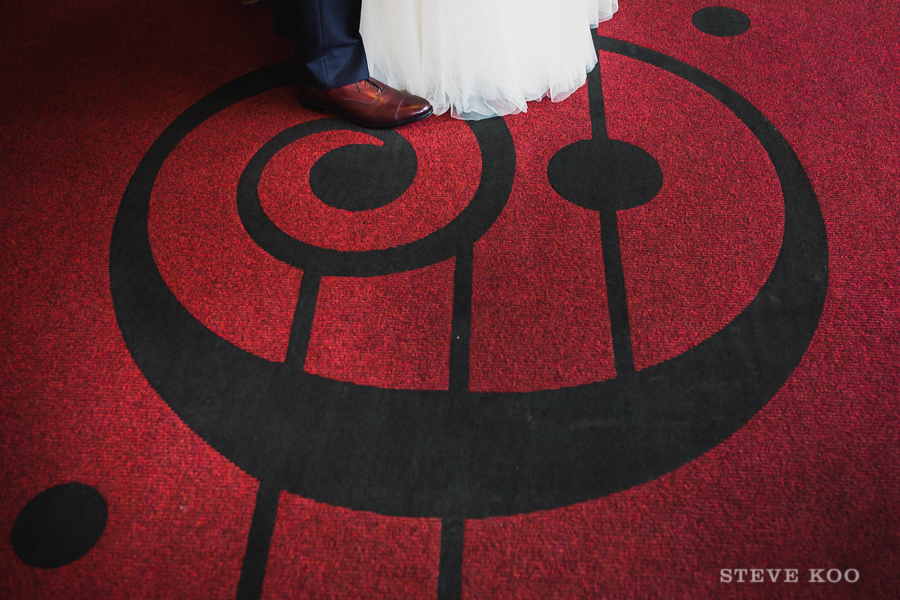 The Grainger ballroom looked just as good once it had been flipped for the reception: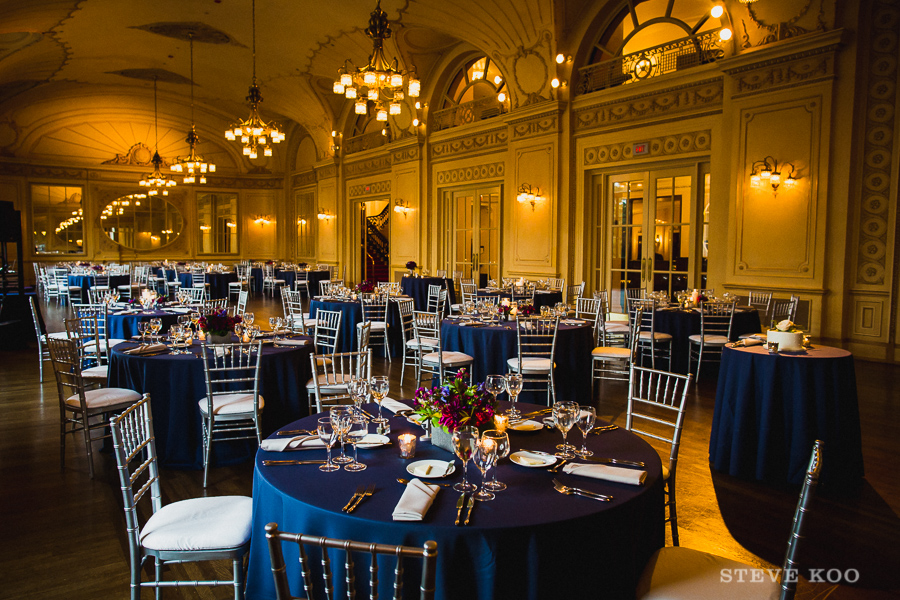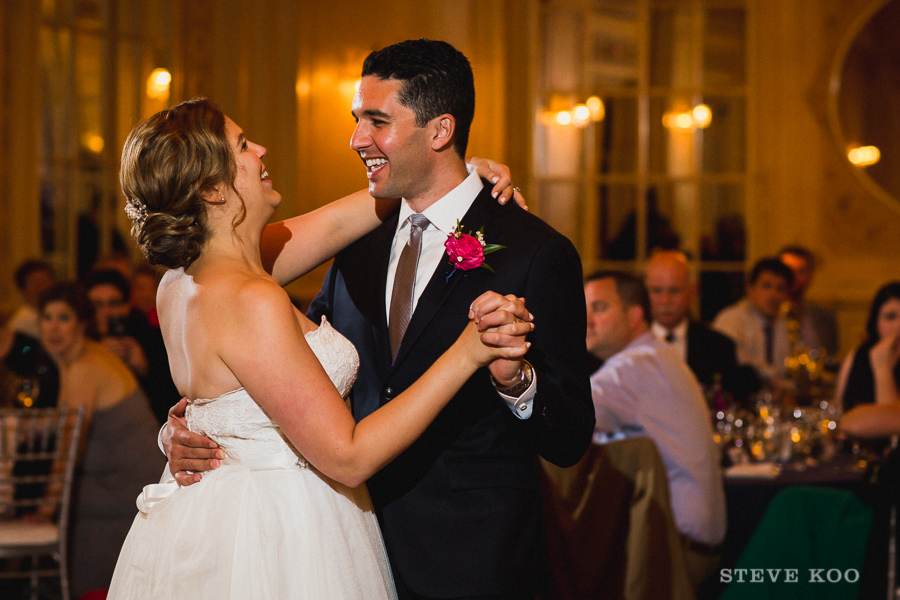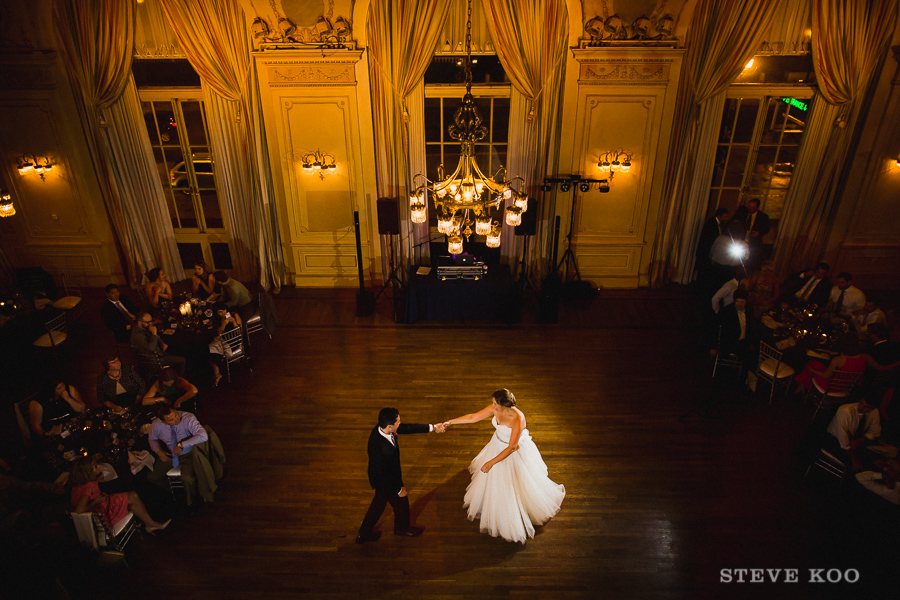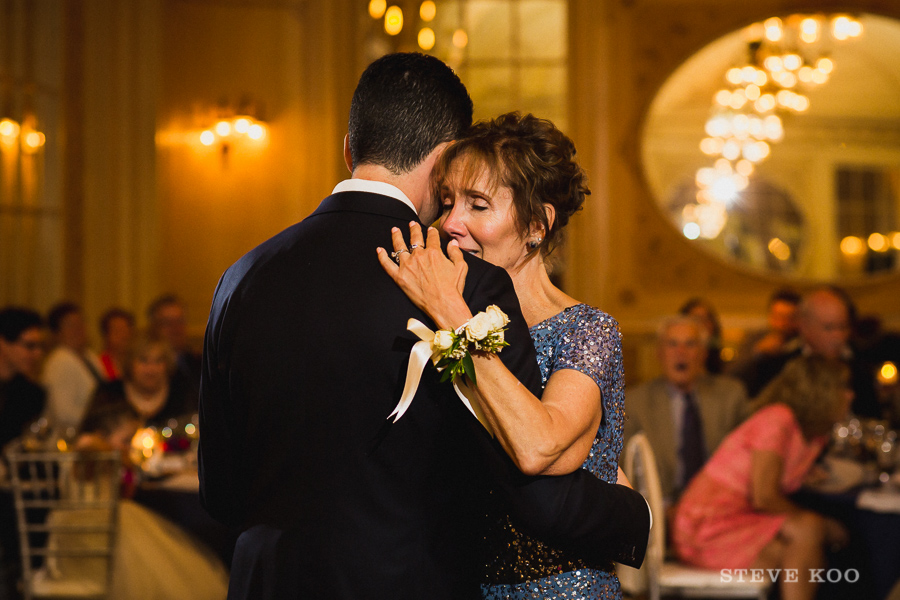 Time for the dance party!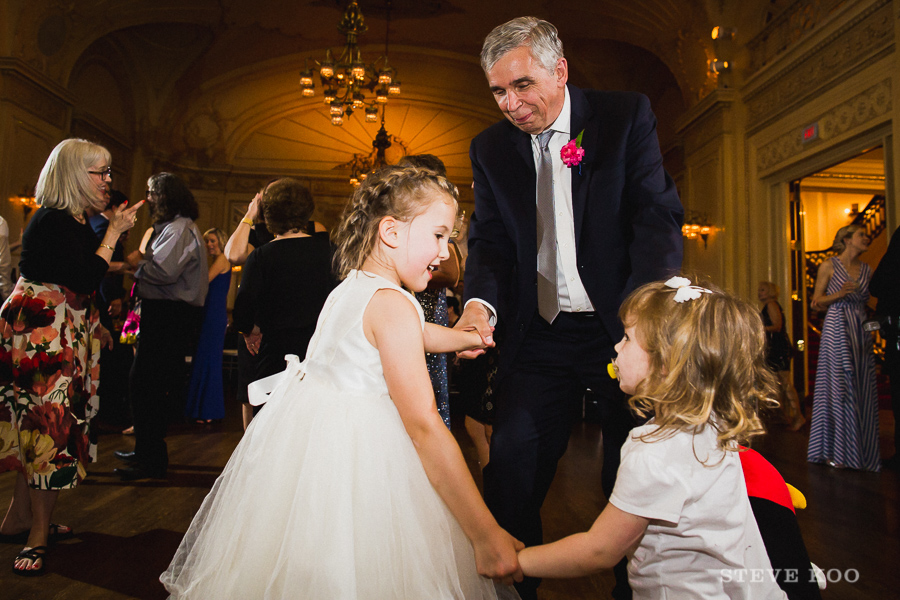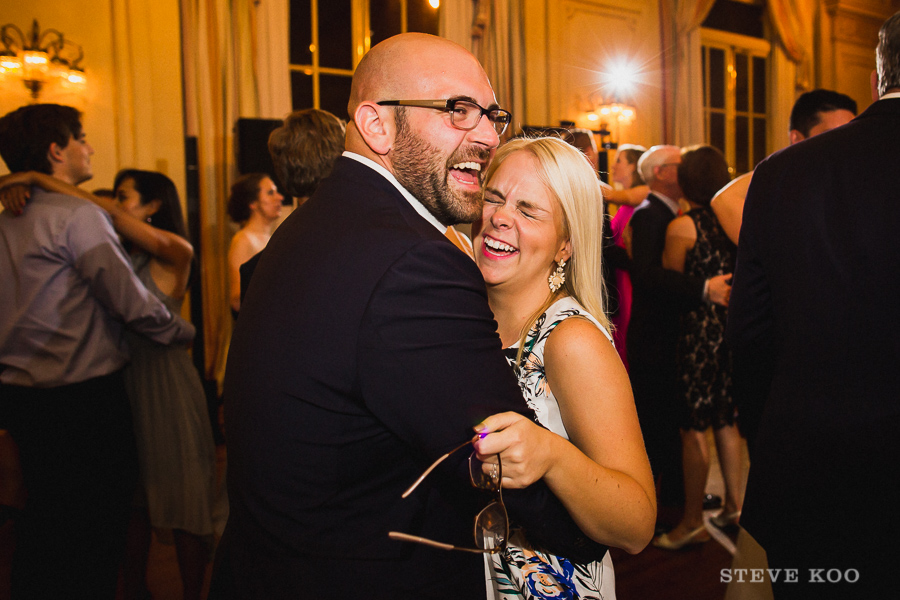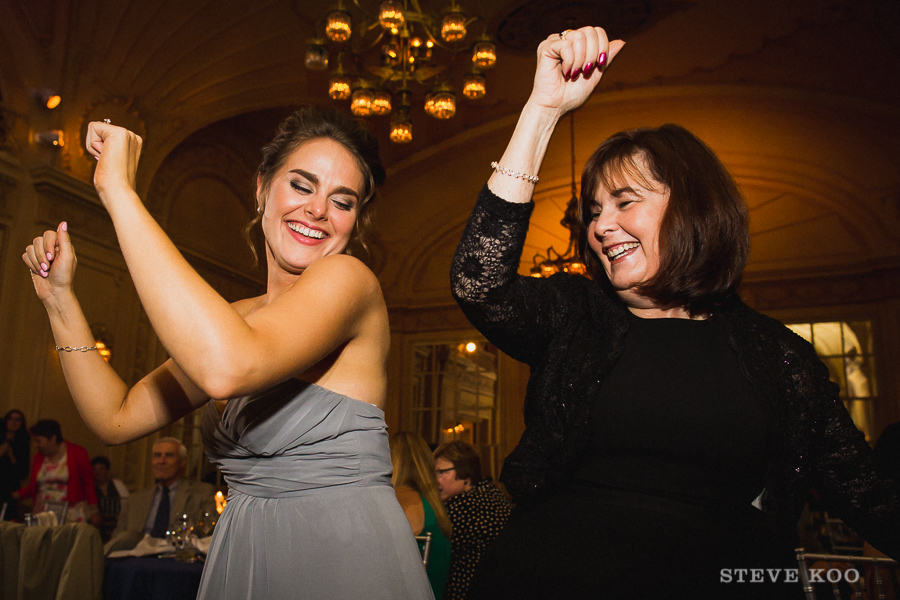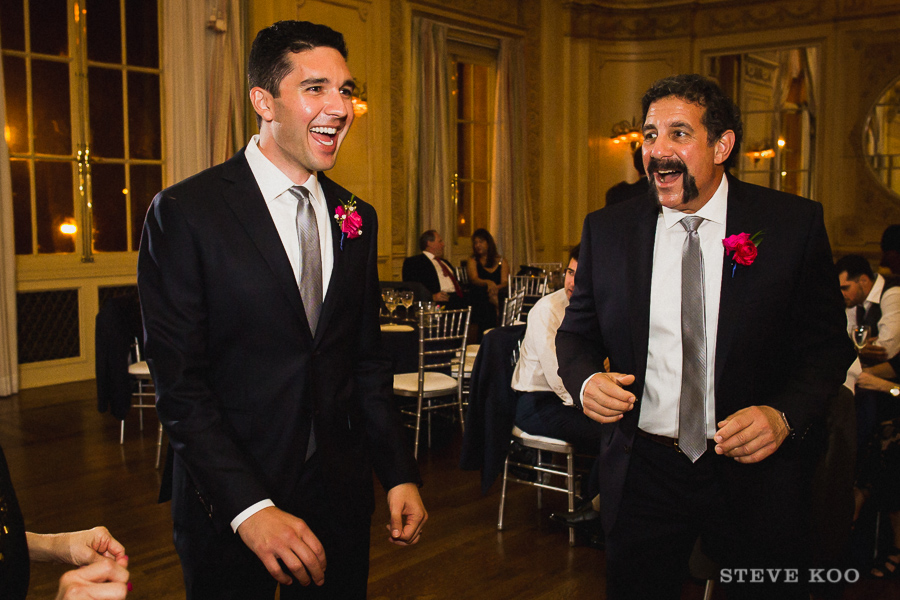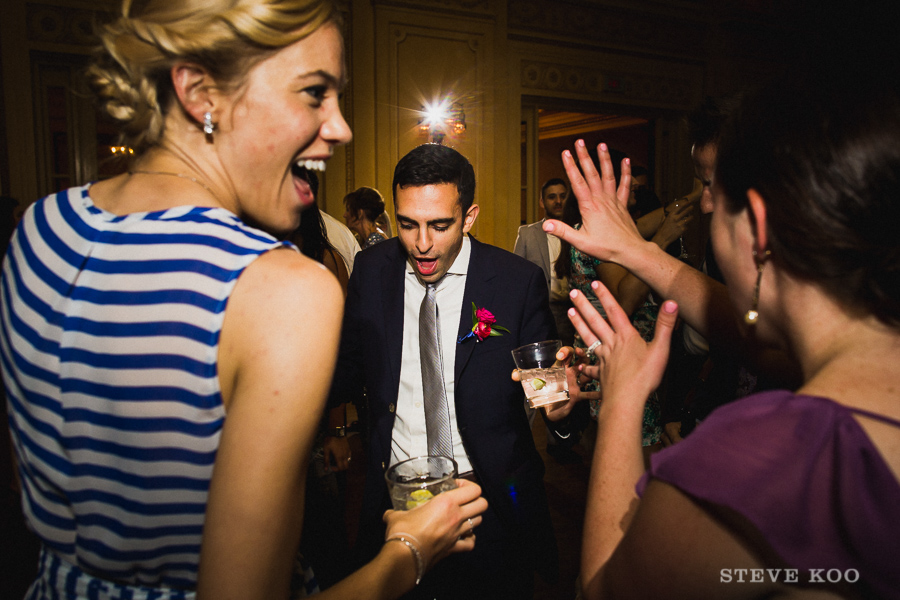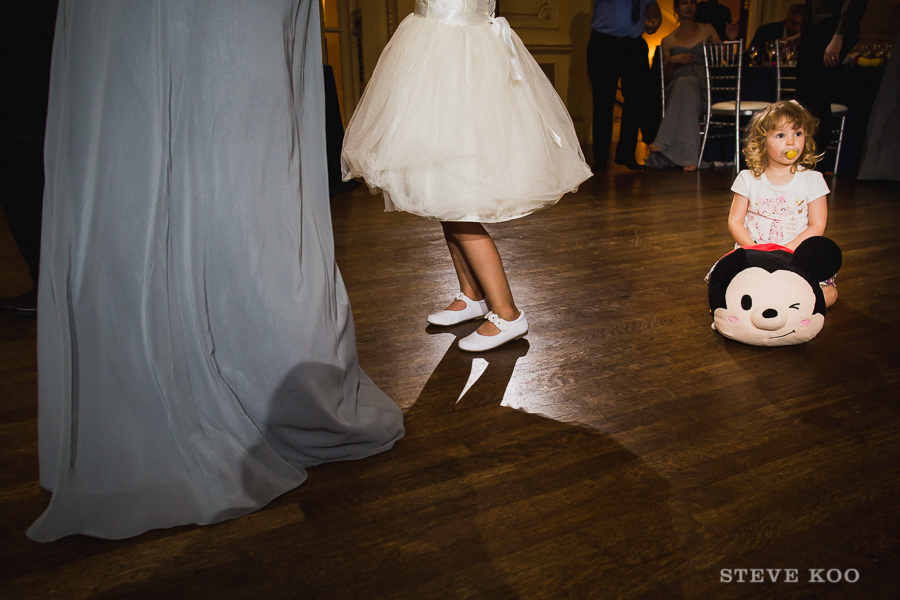 Near the end of the night, we stepped out in front of the historic CSO building to take a night portrait: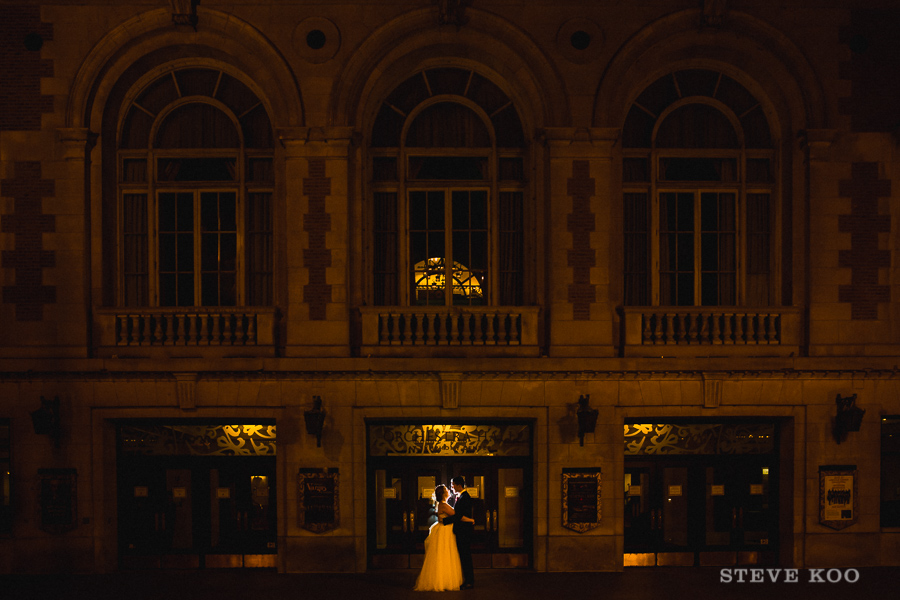 Nicole and Nicholas – it was such a pleasure working with you on your Chicago Symphony Center wedding day. I loved working with you, your friends, and your families, and capturing all of the joy, love, and emotion throughout the day. I wish you both all the best! You can contact me here if you're interested in working together. You can read more about me in my bio, and see what other clients are saying in my reviews.
This Chicago Symphony Center wedding wouldn't be possible without the hard work from some amazing vendors. Here's some blog love for them!
Floral Design: Natalie from Flowers for Dreams
DJ: DJ Chicago
Cake and Desserts: Bittersweet Bakery
Catering: Blue Plate
Ceremony and Reception Venue: Chicago Symphony Orchestra
Host Hotel: Palmer House Chicago