I had only met Tess and Chris briefly before their Floating World Gallery wedding, but you wouldn't have known it based on how warmly I was welcomed by all of their family and friends! I had such a great time working with these two and all of their guests. There was so much love and emotion overflowing from everyone, and a great dance party to top it off at the end of the night! Let's get to the wedding photos: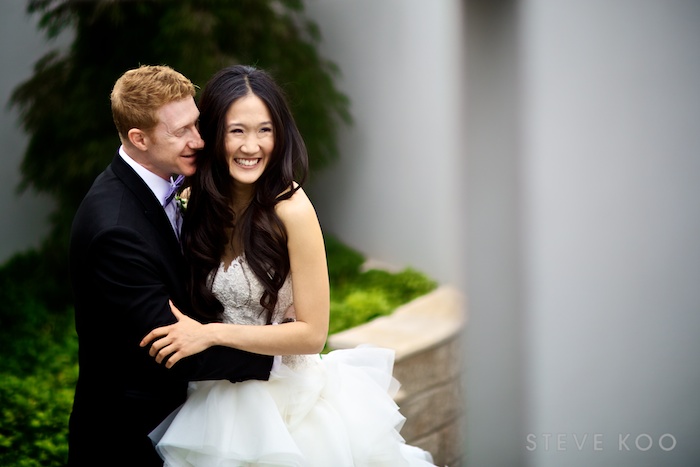 We started our day with Tess and Chris as they got ready with their friends and family. Tess got ready at her home in Wicker Park while Chris got ready with his groomsmen at the Allerton.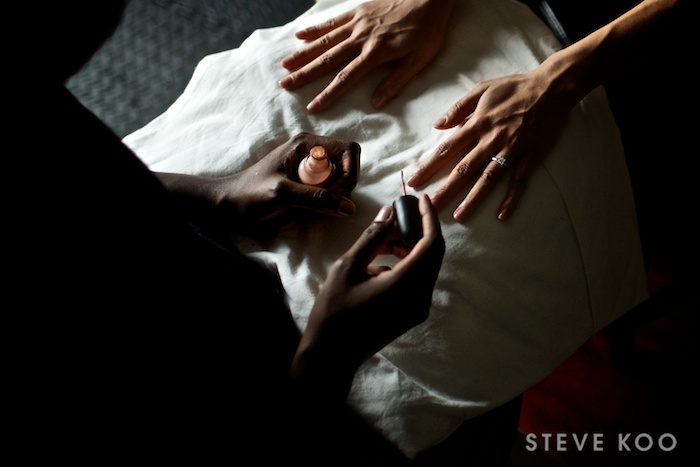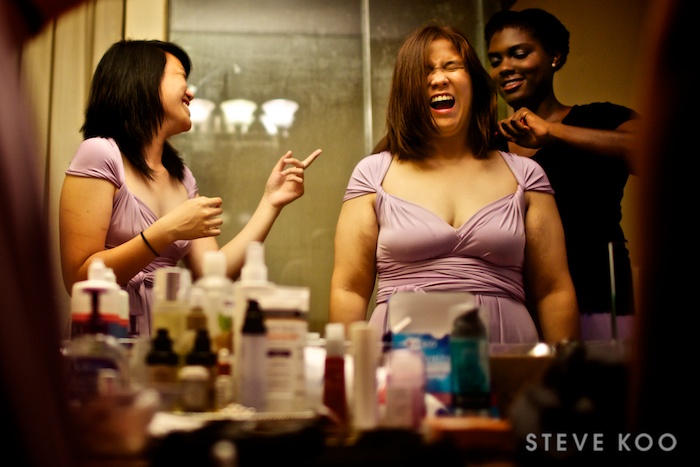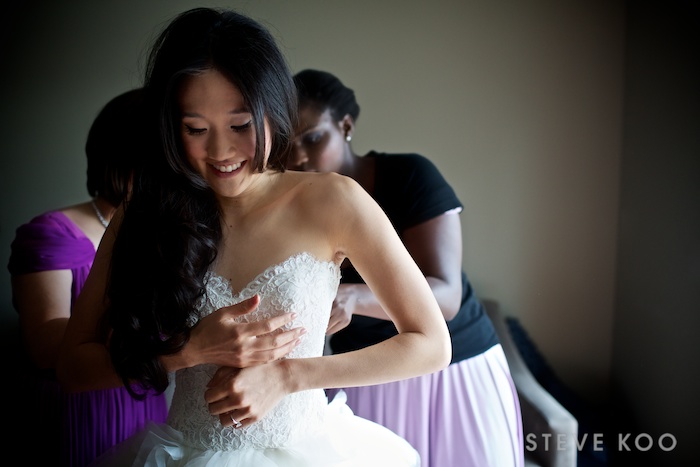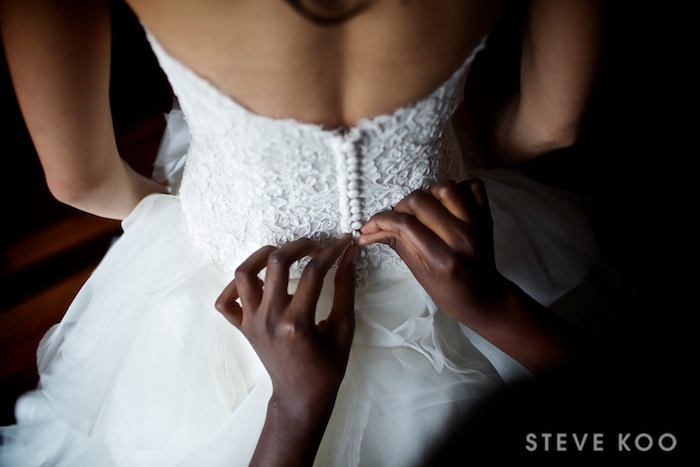 We had our first look on the roof of the building.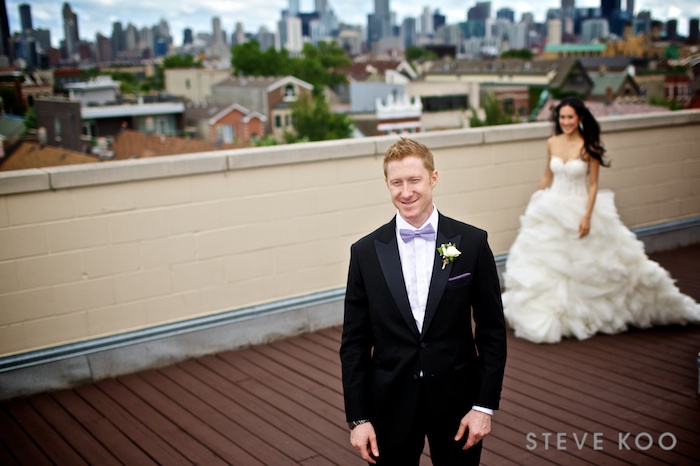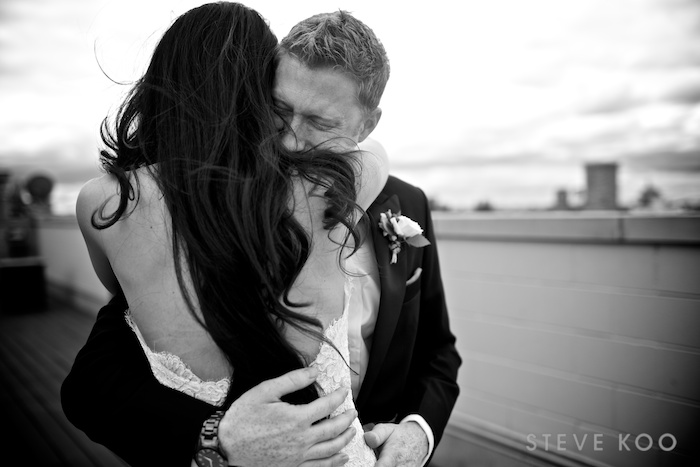 Tess wasn't sure how Chris would react when he first saw her at their first look – I loved that he teared up a little bit!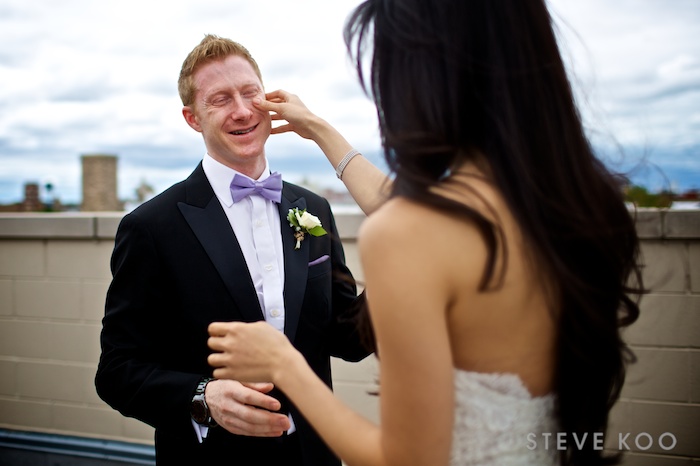 After the first look, it was off to the venue for the Floating World Gallery wedding.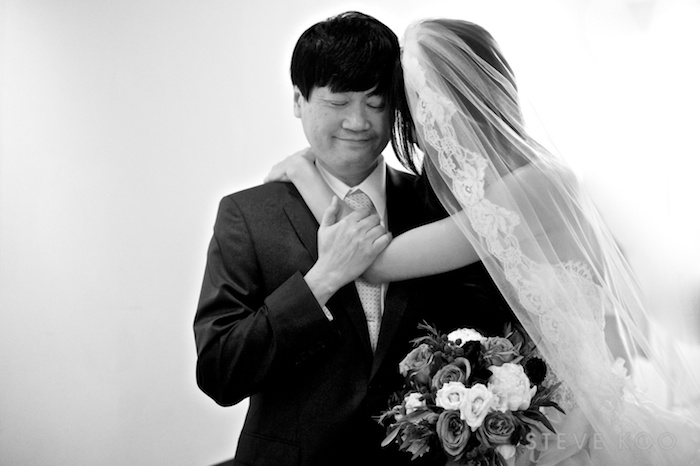 There was a Thai water ceremony incorporated into the ceremony.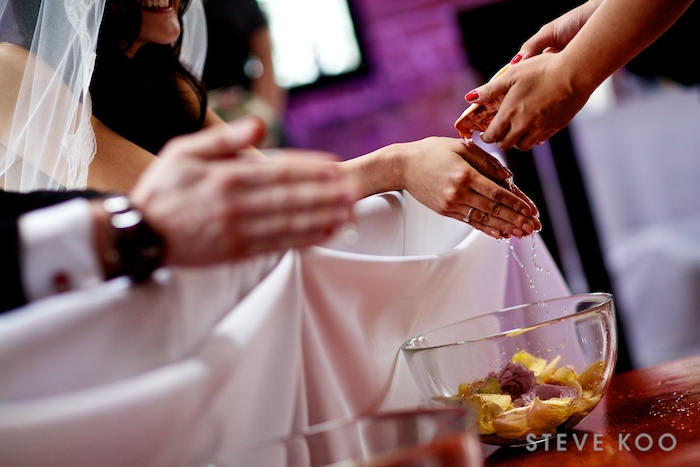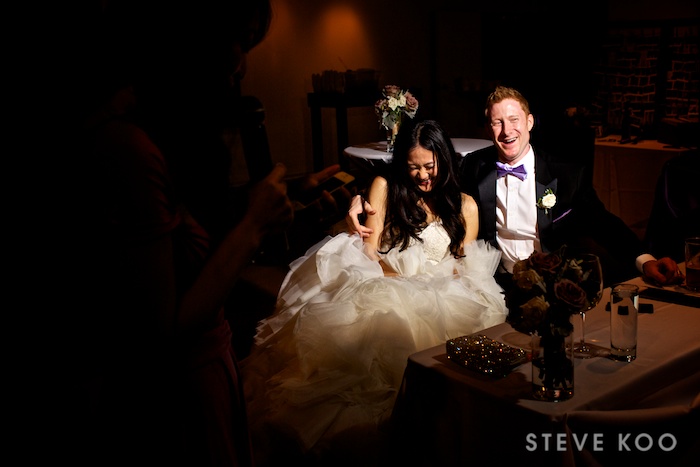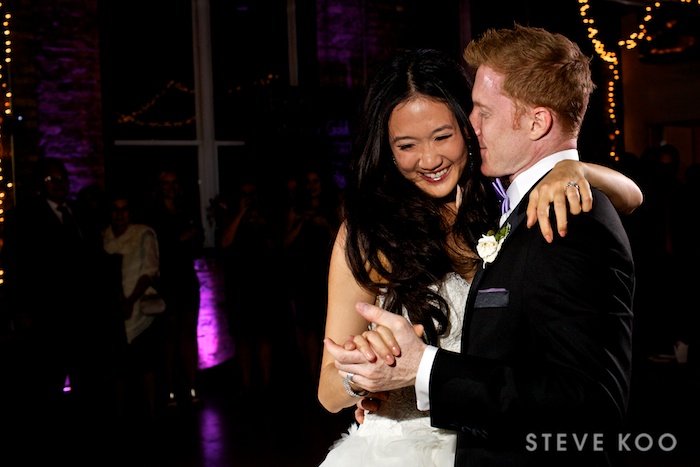 There was a ridiculous amount of musical talent in the room. Before the dancing got started, a few of the bridesmaids performed songs for the newlyweds.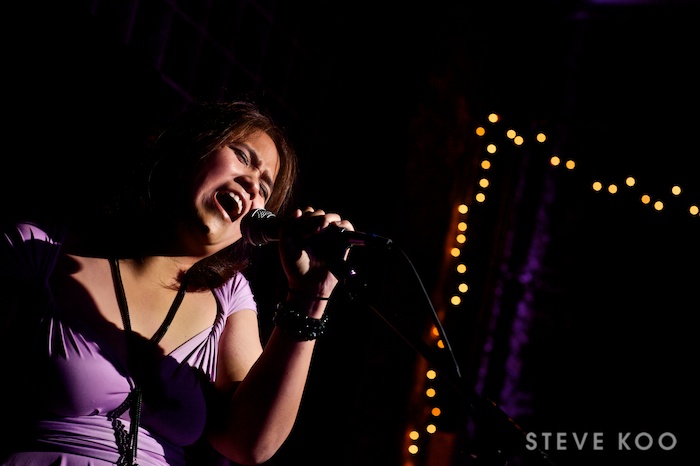 And after that, Chris sang a couple of songs for Tess!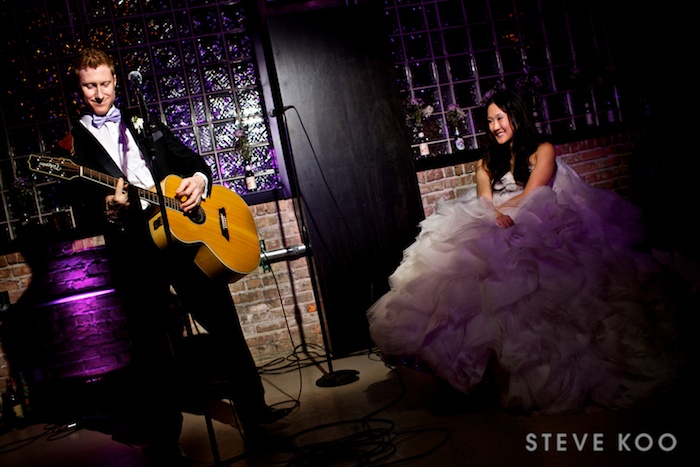 And now, a few from the dance party: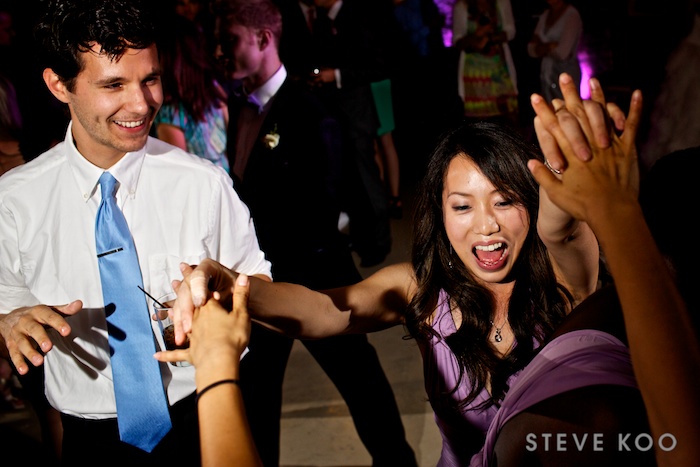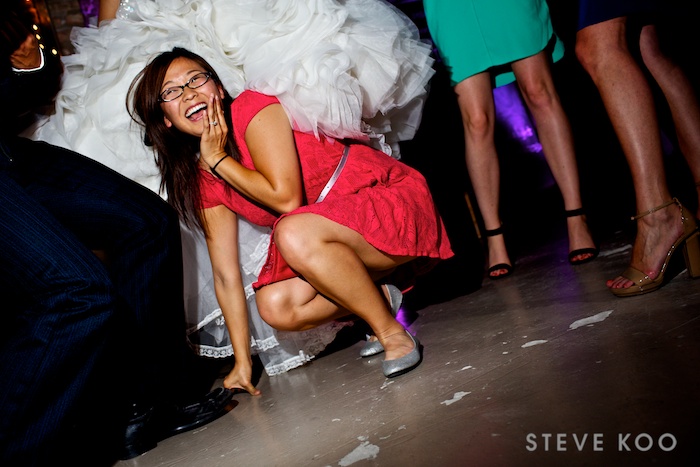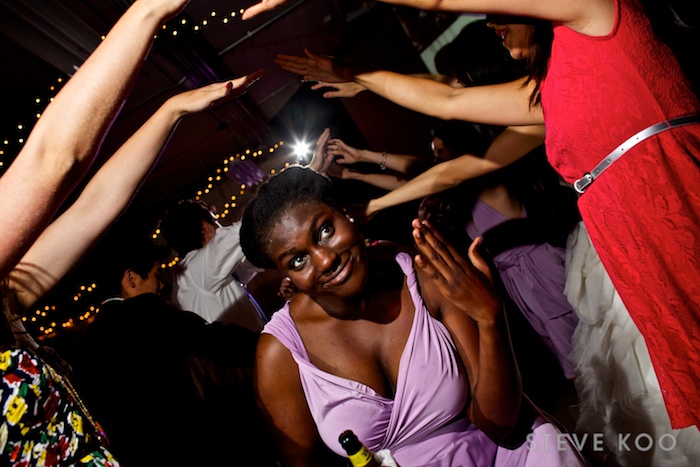 We snuck out for a quick portrait at the end of the night: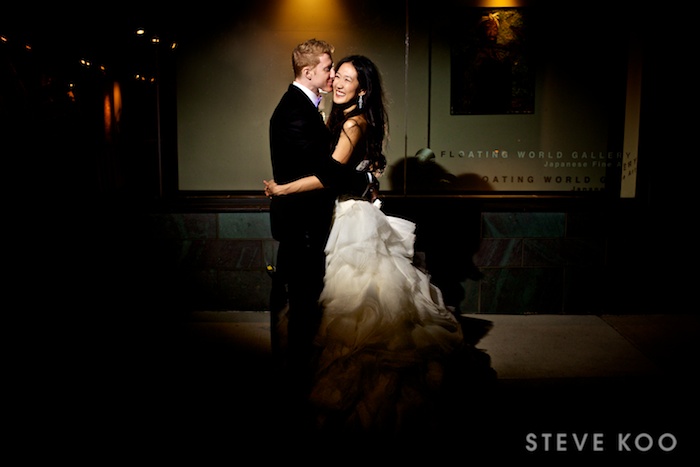 Congratulations again Tess and Chris, and thank you so much for letting me be a part of your wedding day. I wish you nothing but the best!
Shout outs to the fantastic team of vendors who helped make this Floating World Gallery wedding day a success!
Makeup: Andie Cumber
Hair: Kelly Cardena Salon
Flowers: Asrai Garden
Cake: Sweet Mandy B's
Catering: Fig Catering
Ceremony and Reception Venue: Floating World Gallery
Host Hotel: Allerton Hotel
Posted by Steve Koo
Want to work together? Contact me!
Want more photos? Go see more!
Follow me here: Facebook | Twitter | Google Plus
Wedding Inspiration and more on our Pinterest boards!